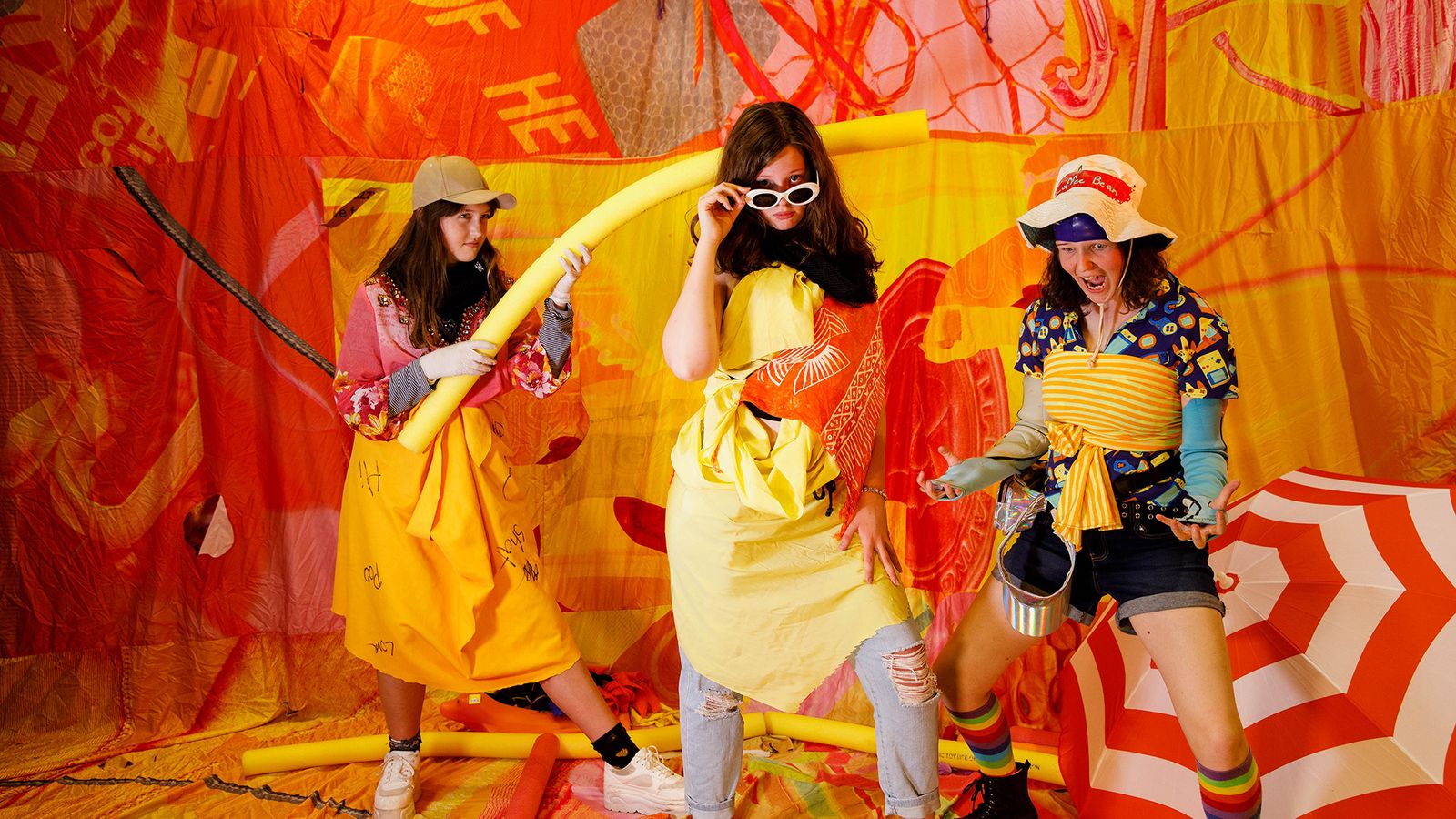 Festival
/
Teens
/
Special Event
Neo Teen Takeover: Time Warp
---
Get ready for a time warp at our Teen Takeover this May! Come dressed in the get-up of your favourite decade and explore the time shifts through the gallery...
Make some noise alongside some top South Australian creative organisations as part of SA Youth Week! Explore the iridescent world of crafting with Carly Snoswell, get extravagant in a high energy drag workshop with The Haus of Kong, rock out to a wicked line-up of musicians, and much more.
5.45-6.15pm
Lil Adelaide Rollers
You won't miss this swarm of talented skaters on North Terrace...

6pm
The Haus of Kong
The Haus Of Kong invites you to a Drag show extravaganza. Leading with love and showcasing diversity, theatrics and high energy performance art at its finest.

6.10pm & 7pm
Live Music with Immanuel College's Senior Jazz Quartet
Be immersed in the big and vibrant sounds of Immanuel College's Senior Jazz Quartet.

6.30-8.30pm
Live Music with Base 10 Youth Centre
Featuring amazing acts from Jayden Pillion, Shaun Vale, Rhyme Recital and Lovelines

6.15 & 7.15pm
Sensorium: Moments in a Day with SAYarts
SAYarts' Playmaker Collective present Sensorium: Moments in a Day. What's real? What's performed? Eavesdrop on the weird, the boring, the mystical, the repetitive, before joining the Collective for theatre games.

6.30 & 7.30pm
ADT Youth Ensemble
"Changing landscapes over time", "Half there; half not" and "Out of body" are three responses to the Clarice Beckett exhibition presented by the ADT Youth Ensemble. Drawing influence from the tones, forms and subjects within Beckett's pieces, as well as the layout and hues of the gallery spaces, the group explores the passage of time.

6.45 & 7.45pm
Dance with The Haus of Kong
The Haus Of Kong welcomes you to an all inclusive dance workshop featuring dancers from South Australia's First Nations Dance Collective. Come and channel your inner superhero as we teach you how to turn a few basic steps into performance art.

8.30pm
Time Warp Costume Competition
Come dressed in the get-up of your favourite decade, and make sure to head to the outdoor stage at 8.30pm to go in the running for a Time Warp prize pack...

Zine-making with mindshare
Join mindshare for zine displays and workshops on wellbeing, self-care, lived experience, and social justice — AND an interactive mental health installation by artist Nate Hutton where you can respond to the question 'What changes do you want to see in the world to support youth mental health?'

Woven wearables with Rebecca McEwan - presented by Carclew
Referencing the luminescent paintings of Clarice Beckett, weave a tiny wearable landscape or wall hanging with Adelaide artist Rebecca McEwan.

Your Festivals, Your Say with the Commissioner for Children and Young People
As the Festival state, we want to know what you want in a 'youthful festival'. Have your say on the latest trending topics with the Commissioner for Children and Young People! Add your thoughts to the Response Wall and make a wearable badge on the issues that are important to you.

Face-Painting with Spark Face and Body Art
Get your face painted in colours and abstracted designs to suit your outfit!

Life Drawing Circle with Patrick Cassar - presented by Carclew
Delve into the art of observation in a still-life drawing circle in Clarice Beckett: The Present Moment with South Australian artist Patrick Cassar.

Studio Snazzy with Carly Snoswell
Craft your own dazzling wearable artwork with Carly Snoswell in the iridescent world of Studio Snazzy! Think beads, embroidery, reflective materials and a rainbow of colours...

Karaoke
Belt out your favourite pop anthems in this karaoke session surrounded by Chirahu Shiota's amazing string installation.

Poetry with Helen Lawry - presented by SA History Festival
South Australia's History Festival Poetry Takeover Challenge gives young people a voice in museum spaces by encouraging them to interpret South Australian museum collections in new and creative ways. Join Helen Lawry, Adelaide storyteller, writer and teacher, as she helps you to engage with AGSA objects, to think creatively, connect those thoughts to the theme 'transformation' and then develop a poem of any kind. Submit your poem and a photo of your object by 31 May 2021 for a chance to win fantastic prizes!

Photobooth
Take a snap with your friends in The Photobooth.

Snacks
Grab an amazing curry from food truck Soza, a fairy floss from Sky Doodles and a soft drink. Vegan and gluten free friendly options.
Stay tuned by joining our mailing list below and following us on Instagram @agsa.neo.
Register for this event
Register below to receive VIP program updates, exclusive opportunity invites, artist call-outs and competitions!