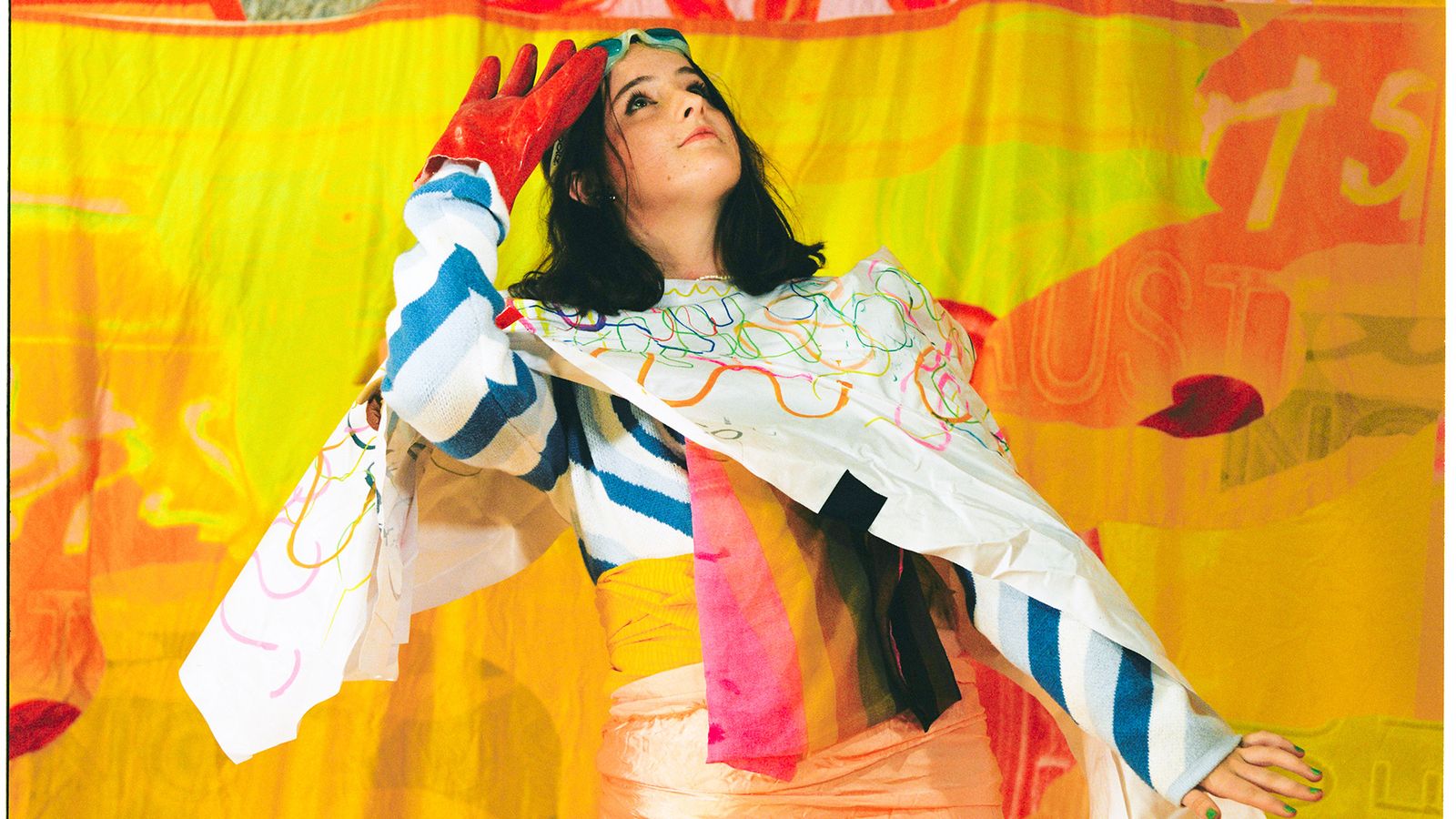 Neo Strange Days
Free
Art Gallery of South Australia
13-17 years
---
Get ready for Neo Strange Days, where not everything is as it seems..
Wear something sparkly, odd or mystical, rock out to live music, stitch about the issues you care about with Free/State artist Sera Waters, create a 'message in a bottle', and step into the unexpected with collaborative duo Nick Hanisch and Cassie Thring.. Navigate 2022 Adelaide Biennial Free/State and meet the visionary artists of the exhibition.
Live Music
6pm - Ms Expectations
6.30pm - Alex Cannon
7pm - Claire Becker
7.30pm - Running with Scissors
8pm - Jeahns
Survivalist Sampler with Free/State artist Sera Waters
Stitching has been used by people for generations to make marks which remember events and witness happenings in the world. More than ever it is important to record ways of being, living and surviving in these times. Join Free/State artist Sera Waters and be part of this collaborative Survivalist Sampler Sheet by stitching in your presence, whether that be a symbol, your name, text or patterns!
Free/Style Printmaking with Nick Hanisch and Cassie Thring
Step into a freestyle printmaking session with South Australian collaborative duo Nick Hanisch and Cassie Thring! Create and decorate your own signal flag, inspired by the work of Biennial artists Dennis Golding and Laith McGregor who explore ideas of collective power and resilience.
Message in a Bottle with Caitlin Bowe
Put pen to paper and craft your own 'message in a bottle' to be included in a large scale installation by artist Laith McGregor as part of the 2022 Adelaide Biennial of Australian Art: Free/State. For this participatory project, Laith invites you to 'create a message in a bottle, expressing everything from your fears, concerns, feelings, notes to self, messages to loved ones; anything that they feel like they want to share, get off their chest or simply play with'. Work with South Australian artist Caitlin Bowe to craft your message!
Badge-Making with the Neo Ambassadors
Jump into badge-making with the Neo Ambassadors, and create a badge that reflects your identity.
Sketch Station
Need a break from the party? Grab some paper and start sketching from the works of art around you.
Karaoke Roulette
Take your chances in a game of karaoke roulette!
Photobooth
Capture a strange snapshot of you and your friends!
Snacks
Grab a snow-cone from Fairy Floss Galore, and a couple slices of pizza! Vegan and gluten free options available.