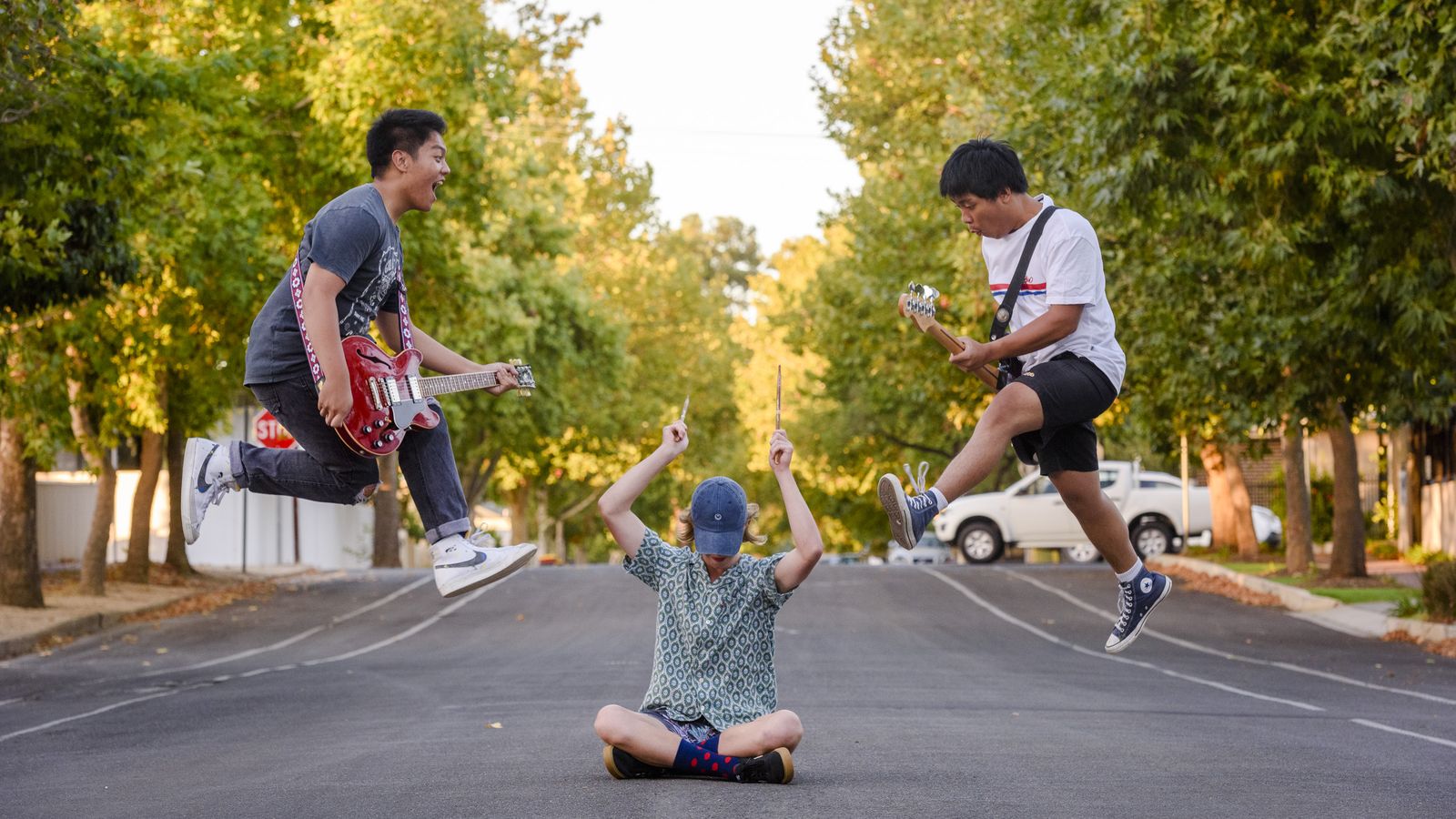 Festival
/
Teens
/
Special Event
Neo Face Time
Free
Art Gallery of South Australia
13-17 years
---
Ready for some face time?
Snapshot, sketch, filter and record the faces around you! Listen to wicked live music with Loki and Red Riot, stage a scene with The Studio artist Jasmine Crisp and explore the portraits showcased in Neo's SALA exhibition! Explore the latest exhibitions Archie 100: A Century of the Archibald Prize and Robert Wilson: Moving Portraits.
Clothing Theme
Come dressed inspired by Renaissance fashion - think ruffles, corsets, decorated hair or thrifted threads!
6-8.30pm
Live Music - Courtyard
Sebastian Alexander, Nicholas Champion, GUUE, Jeahns, Loki and Red Riot!
6.30pm & 7:30pm - Downstairs
Australian Dance Theatre Youth Ensemble
Watch the latest choreographed work by Australian Dance Theatre's Youth Ensemble, inspired by the many faces in Archie 100: A Century of the Archibald Prize and Robert Wilson: Moving Portraits! Also catch the dancers in the Robert Wilson: Moving Portraits exhibition throughout the night.
6.45pm & 7.45pm – Meet at the Info Desk
Silent Disco with Charlee Watt
Jump into a silent disco with young creative artist and musician Charlee Watt, and explore the many faces in the latest exhibitions!
The Studio with Jasmine Crisp - The Studio
What are the objects you treasure? Turn your favourite possession into a work of art for a storyscape fantasy world with Jasmine Crisp, and check out Jasmine's large scale wall portraits inspired by ideas about how objects and places are treasured, valued, and used in self-adornment and identification.
Neo SALA Exhibition - Downstairs
Celebrate South Australian teen works of art in our Neo SALA exhibition! P.S. There's still time to enter your work! Head to 2022 Neo SALA Exhibition to find out more.
Self-Portrait Station with Kate Kurucz - Downstairs
Grab some paper and start sketching with South Australian artist Kate Kurucz!
Karaoke - Downstairs
What song best represents you?! Pick a song that speaks to who you are and belt it out.
Face Paint - Atrium
Become the canvas and have your face painted by Spark Face and Body Art!
Photobooth - Atrium
Jump into frame and take a portrait shot with your friends!
Snacks - Courtyard
Grab some fairy floss and a sub!
Keep up to date with Neo
Register below to receive VIP program updates, exclusive opportunity invites, artist call-outs and competitions!