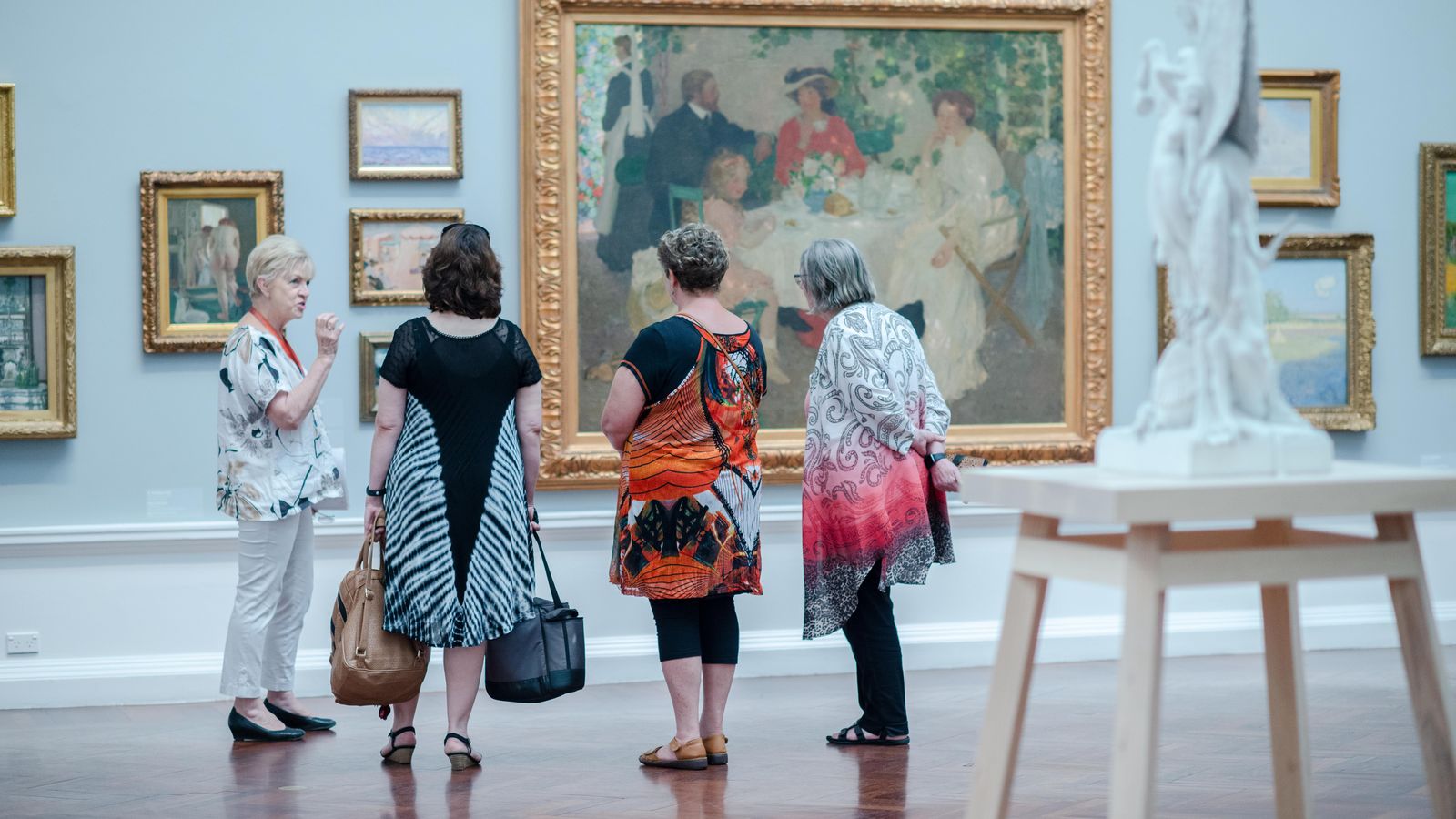 Members Guide to the Gallery
Wed 2 Jun 2021, Sat 12 Jun 2021
10.30am or 11.30am
Free with Bookings
Radford Auditorium
---
Twice a month Gallery Guides present a members-only tour on different topics.
Our popular members tours return with smaller groups and more session times, incorporating social distancing with restricted numbers. Members are invited to join us 30 minutes before the tour for a complimentary tea or coffee.
Bookings are available by calling the Bookings Office on 08 8207 7035.
Places are limited and bookings are essential.
Upcoming events
Join our Guides in June as they tour the Ramsay Art Prize 2021 and A Vast Emporium. These tours will be repeated in July.

Wednesday 2 Jun 2021
10.30am - Wed 2 Jun 2021, 10.30am Ramsay Art Prize
10.30am - Wed 2 Jun 2021, 10.30am A Vast Imporium
11.30am - Wed 2 Jun 2021, 11.30am Ramsay Art Prize
11.30am - Wed 2 Jun 2021, 11.30am A Vast Imporium

Saturday 8 May 2021
10.30am - Sat 12 Jun 2021, 10.30am Ramsay Art Prize
10.30am - Sat 12 Jun 2021, 10.30am A Vast Imporium
11.30am - Sat 12 Jun 2021, 11.30am Ramsay Art Prize
11.30am - Sat 12 Jun 2021, 11.30am A Vast Imporium
For enquiries, call the Bookings Office on 08 8207 7035 or email bookings@artgallery.sa.gov.au