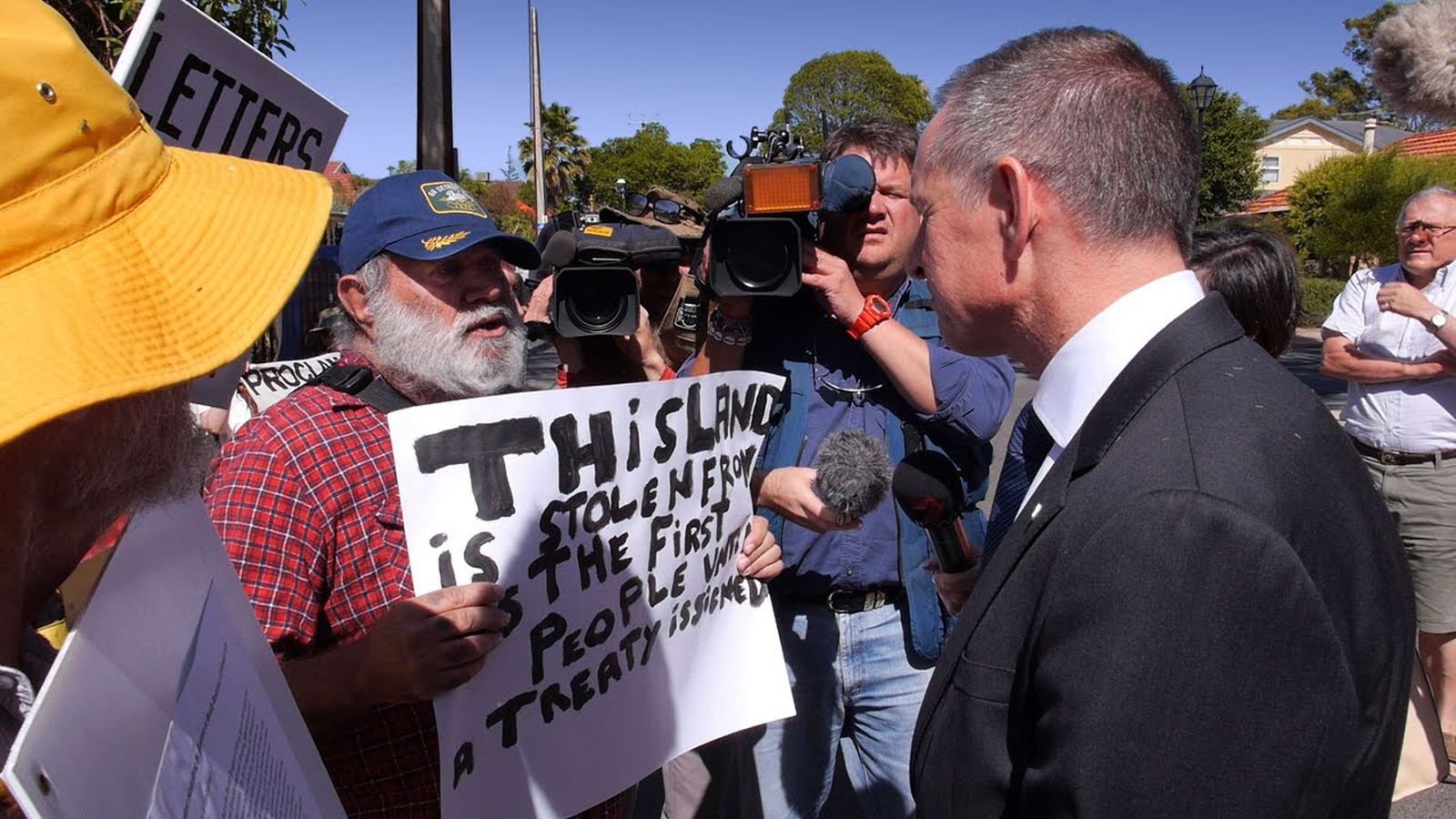 Tarnanthi Sunday Screenings: King Seal
Free
Radford Auditorium, Art Gallery of South Australia
All Ages
---
As part of this year's Tarnanthi festival AGSA is screening films every Sunday in January
Every Sunday in January enjoy a selection of feature and short films telling Aboriginal and Torres Strait Islander stories on the big screen at AGSA, curated by Ngarrindjeri filmmaker Josh Trevorrow.
The feature film for Sunday 16 January is King Seal . Post screening Q&A led by Sunday Screenings Curator Josh Trevorrow along with King Seal Producers and Directors Kim Mavromatis and Uncle Quenten Agius with other central characters from the film in attendance.
King Seal
This multi-award winning film reveals the hidden history of Australia's first Aboriginal land rights, documents the struggle for recognition of rights that were granted in South Australia's unique Founding document, then illegally denied, and exposes the breaches occurring today.
In 1836, the King of the British Empire (King William IV) enshrined into law the "Letters Patent", the founding document that established the state of South Australia. The King's "Letters Patent" also granted Aboriginal people the legal right to occupy and enjoy their land for always, enshrined in law by the King's seal.
This emotional and disturbing film exposes the denial of rights, conspiracy, treason, theft, murder and breaches of the Letters Patent perpetrated against South Australia's Aboriginal people. Six years in the making, from the desecration of Aboriginal burial grounds, denial of access to land, British Nuclear testing, to the High Court of Australia, this multi-award winning documentary gives Aboriginal people with little voice, a voice.
Produced and Directed by Kim Mavromatis and Quenten Agius
No bookings required, arrive early to secure a spot. Capacity limits apply.
Total running time: 60mins
Tarnanthi Sunday Screenings is sponsored by City of Adelaide through the Adelaide Economic Development Agency
Adelaide Economic Development Agency