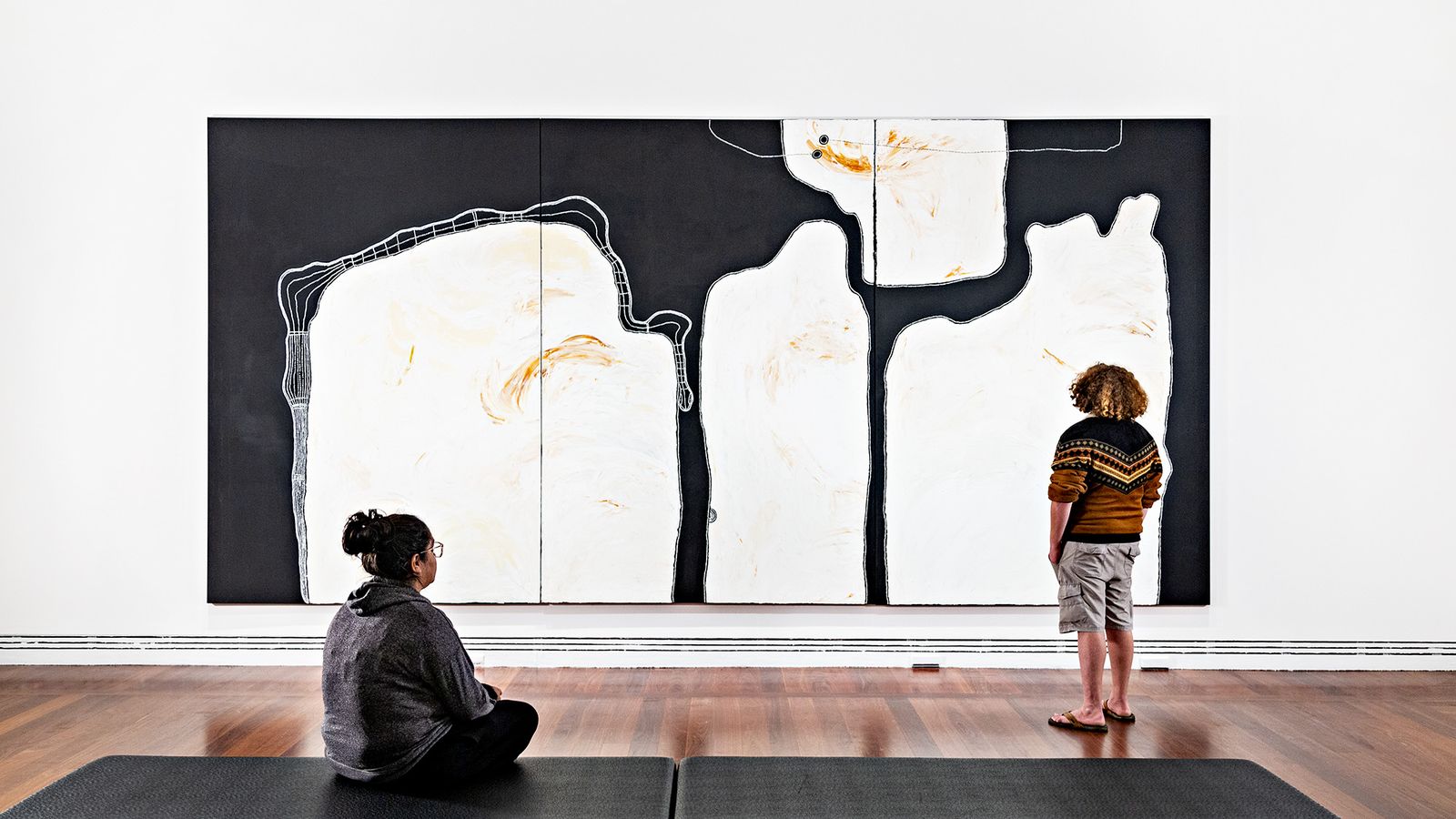 First Fridays: First Light
Free
Art Gallery of South Australia
All Ages
---
KICK-START YOUR WEEKEND WITH AFTER-HOURS ART AND ENTERTAINMENT
Spring forth into the Tarnanthi 2021 exhibition and join us this November at First Friday: First Light!
5pm & 7pm
Guided Tours
Choose your own adventure and take a guided tour of either Tarnanthi 2021 or the AGSA collection. This month the collection tour has an OzAsia Festival focus.
From 5.30pm
Musical Performance - CASM Band
Students from the Centre for Aboriginal Studies in Music have formed a band, merging their cross-genre talents to create a deadly new rock band. Welcome CASM Band for their AGSA debut and a mix of original tracks.
From 5.30pm
The Studio
Drop into The Studio to create your own boab sculpture and cover it in designs inspired by Tarnanthi feature artist John Prince Siddon.
From 5.30pm
Weaving Workshop
Join Tarnanthi artist Sonya Rankine of Lakun Mara in the first of a series of weaving workshops to learn traditional Ngarrindjeri & Ngadjuri weaving techniques.
Sorry, Booked out
6.30pm
Tarnanthi Artist talk
Hear from Trawlwoolway artist Julie Gough, who will speak about her installation for Tarnanthi titled Psychoscape on display in Gallery 8 at AGSA. In this unsettling body of work, Gough positions colonial works of art from the AGSA collection alongside new moving image works and objects that expose stories she has uncovered through ongoing research into the archives of her ancestors in Tasmania. She challenges the established colonial narrative perpetuated in Australia's national story and does not shy away from speaking the truth about what she uncovers.
Radford Auditorium