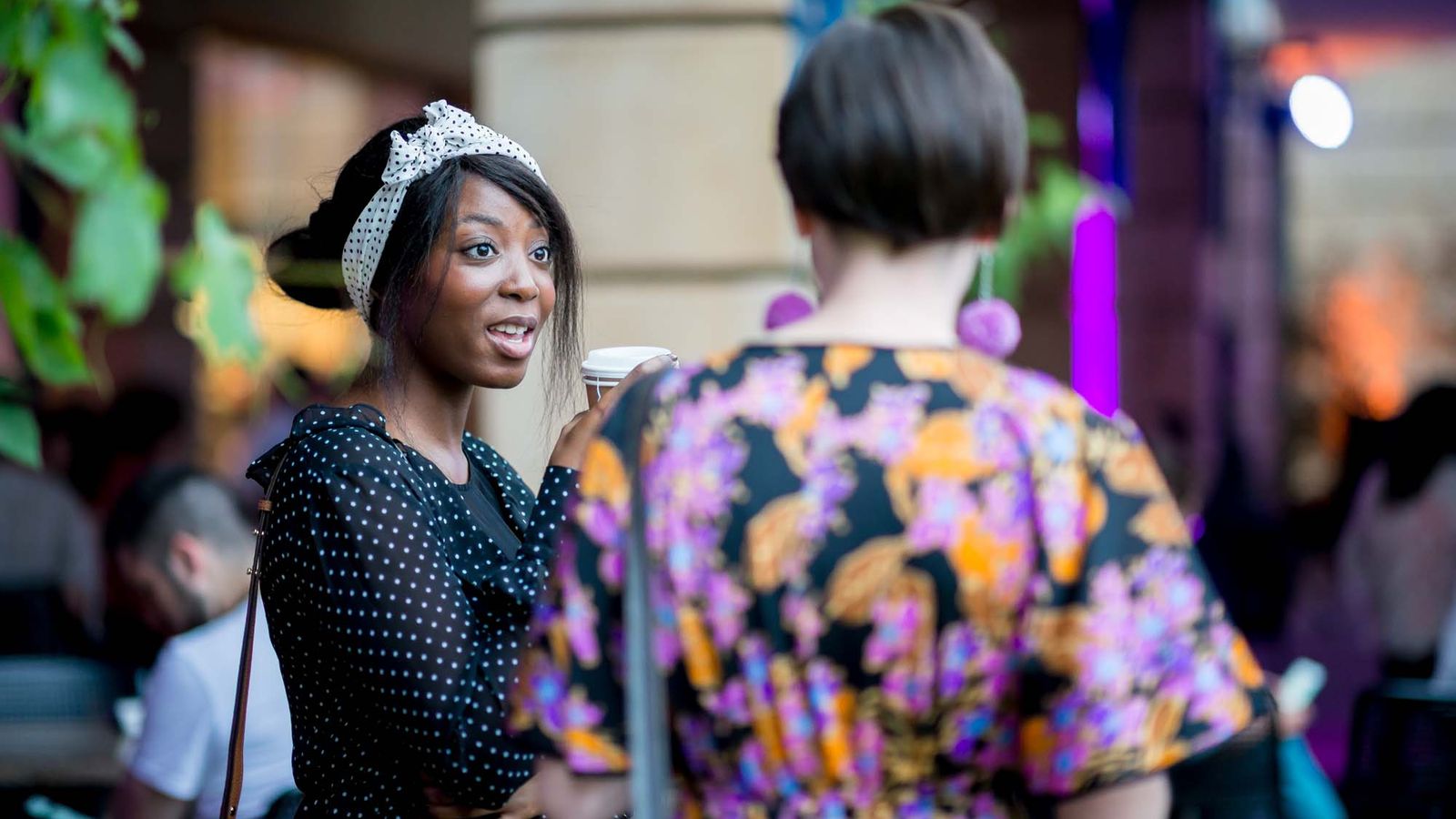 First Fridays: Monster Music
---
Stay up late and enjoy a curated First Fridays program from home with the experimental sounds and theatrics of Monster Theatres.
Monster Music
As part of the 2020 Adelaide Biennial of Australian Art artist Megan Cope has created an interactive sonic sculpture, an installation of repurposed mining equipment transformed into multi-stringed instruments.

Hear from curator Leigh Robb and Artist Megan Cope in our Virtual Tour of Monster Theatres. Leigh introduces Megan's work in the exhibition and discusses the collaboration with Musical Director Isha Ram Das and Liquid Architecture.
Megan Cope, Quandamooka people, South East Queensland, born 1982, Brisbane, Untitled (Death Song) 2020. Six instruments made of repurposed soil augers, oil drums, piano strings, bowstrings, shells, scoria; rocks sourced from South Australia Drill Core Reference Library, Adelaide; audio soundtrack.
Artist's acknowledgements: Isha Ram Das, sound designer; Hoshio Shinohara, collaborative maker; Rafaella McDonald; Liquid Architecture; Clarendon Creative and Milani Gallery, Brisbane.
Monster Martini
Our friends at Archie Rose Distilling Co. have created the perfect Monster Theatres virtual viewing cocktail that you can make at home. Join us to learn how to make the Monster Martini. Be sure to have these ingredients on hand.
Archie Rose Signature Dry Gin
Lemon
Green Apple Juice
Ginger Syrup
Massenez Green Apple Liquor
Make ginger syrup at home: 5 cm of fresh ginger peeled and diced, 3/4 cup water, 1 cup white sugar. Combine all ingredients and bring to boil, simmer 15 min. Allow to cool in pot
Green Apple Liquor alternate ingredient: Apple Schnapps or leave this step out, it will still taste amazing!
Mellow Monster Sounds
Not all monsters are loud, scary and confronting. Some are delicate, small and gentle like local Indie band, Saint Jacques. Enjoy this virtual performance by Jacob Whitelock from St Jacques performing the band's latest single, In Faith.