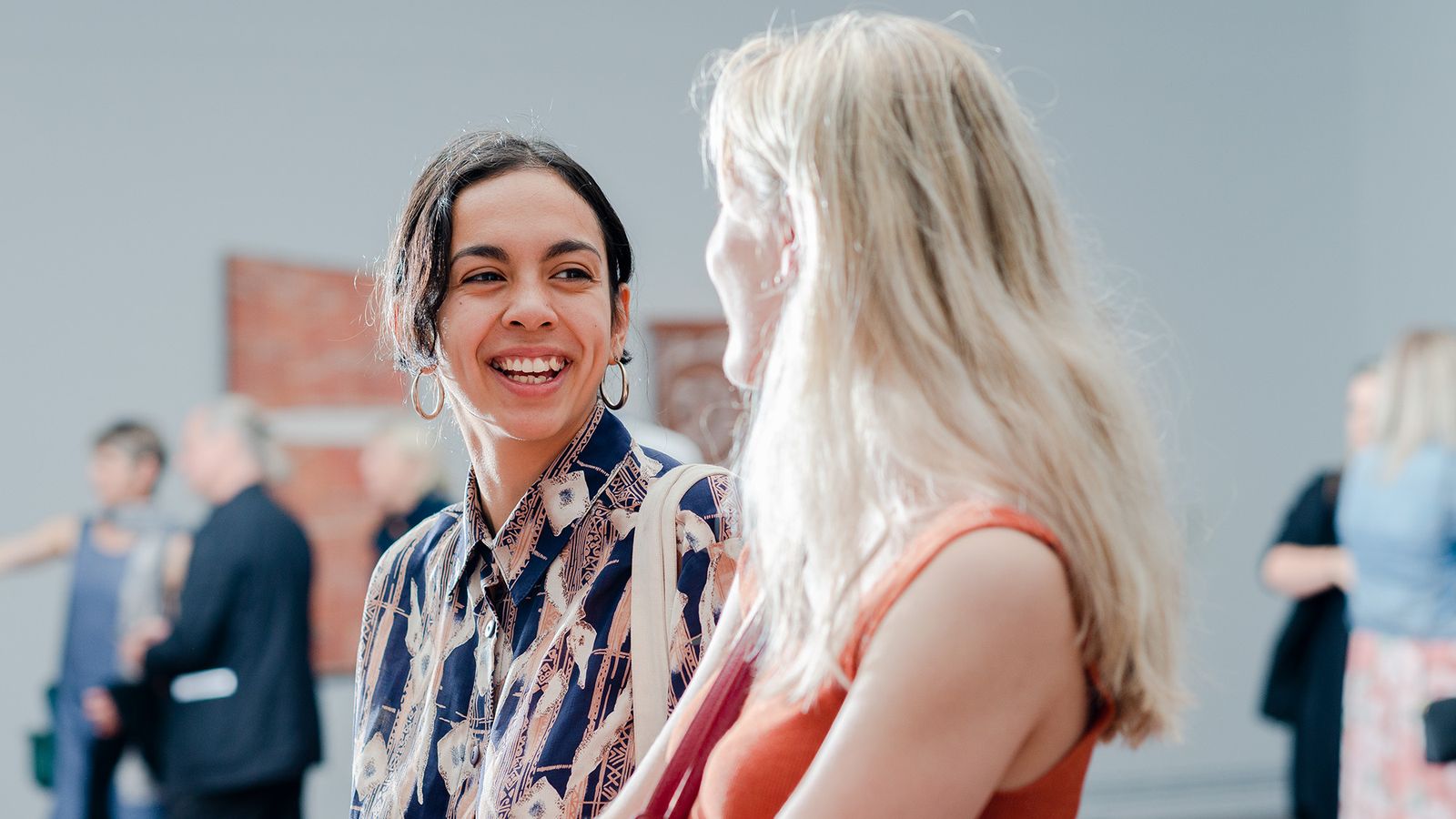 First Fridays: The Gift of Song
Free
Gallery-wide
All ages
---
Stay up late on the first Friday of every month and enjoy a curated program of live music, performances, talks and tours.
This First Friday, experience the power of the voice across cultures near and far, celebrating Tarnanthi and the OzAsia Festival.

5pm & 7pm
Guided Tours
Choose your own adventure and take a tour of either Tarnanthi or the AGSA collection. This month the collection tour has an OzAsia focus, highlighting Sonic Blossom and No god but God: The Art of Islam.

5–9pm
Sonic Blossom
Be one of the first to encounter Lee Mingwei's intimate, evocative exchange as singers offer the gift of song in the Gallery.

5.30pm & 7pm
Musical Performance
Women in Song
Witness the unifying power of women's music, as four of the city's finest singer/songwriters stand side-by-side in song, storytelling and conversation. Barkindji woman Nancy Bates, Bidjara woman Jessica Wishart, Emily Davis and Tara Coates explore reconciliation, solidarity and the potential for positive change, by raising their voices together. Join us for this unique performance of exquisite music by Aboriginal women and their allies in the music industry.
6pm
Artist in Conversation - Lee Mingwei
Powerhouse Taiwanese-American artist Lee Mingwei creates poetic, interactive work that heightens the senses and emphasises human connection. Hear the artist speak about Sonic Blossom, his poignant performance project offered at AGSA for OzAsia 2019.