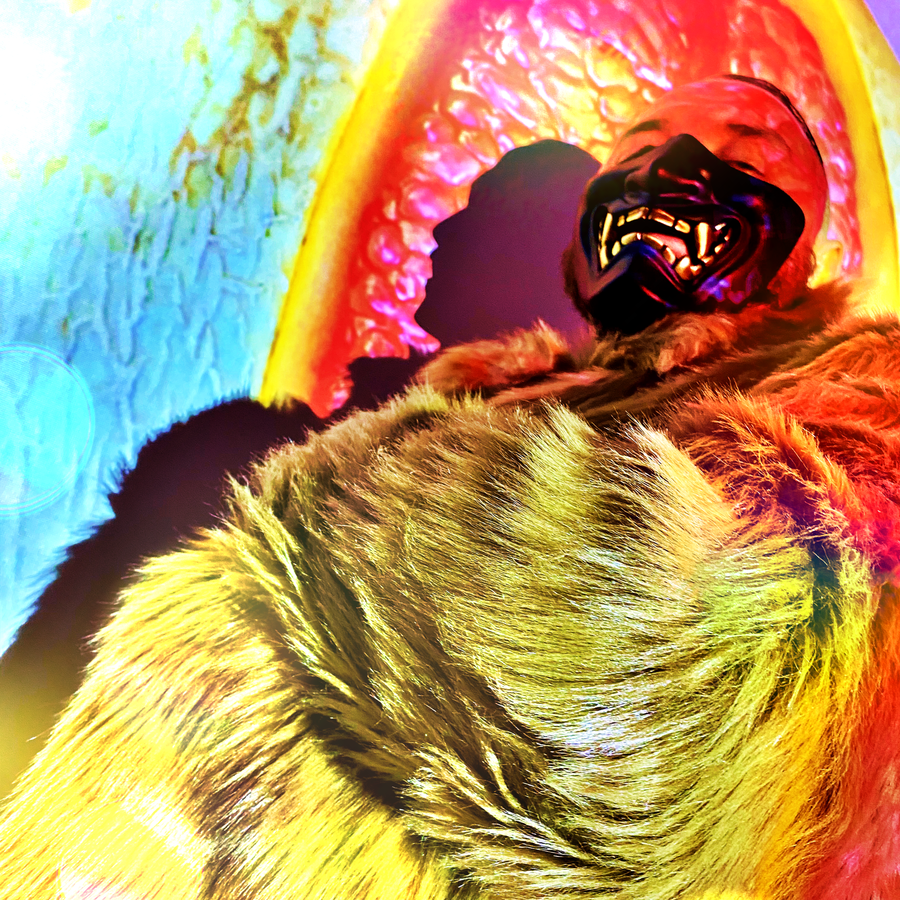 Open Late
/
Access Program
First Fridays: ILLMATIC
Free
Art Gallery of South Australia
All Ages
---
JOIN US ON THE FIRST FRIDAY OF EVERY MONTH FOR A CURATED PROGRAM OF LIVE MUSIC, TALKS & TOURS
Join artist, DJ and sonic chameleon DJ TR!P as guest curator this First Fridays as we celebrate International Day of People with Disability.
DJ TR!P has titled this month's event 'ILLMATIC', meaning 'beyond ill'. In hip-hop culture, the word 'ill' is empowering, flipping the original dictionary definition. The Illmatic curation will ooze coolness and positive inspiration for disability culture. As an artist living with a disability, DJ TR!P will lead, curate, and represent disability culture and its prolific artists with strength and attitude.
Take a tour with a Gallery Guide and learn more about AGSA's Accessible Guide. Be entertained by an awesome group of DJ's from Tutti Arts. Witness mesmerizing performances by dancer Matt Shilcock. Experience an Auslan interpreted tour of Nalini Malani: Gamepieces and hear from the Access2Arts artists involved with the next iteration of The Studio.
5pm & *7pm
Guided Tours
Choose your own adventure - join a Gallery Guide for an introductory tour about our accessible content that brings our collection to everyone, anywhere, anytime via self-guided audio, audio described and Auslan. Alternatively, take a guided tour of Nalini Malani: Gamepieces, accompanied by an accredited Auslan interpreter for deaf and hard of hearing visitors*.
From 5pm
Musical Performance
To further celebrate the International Day of People with Disability AGSA is thrilled to welcome The Beats Crew from Tutti Arts. This awesome group of learning-disabled DJs plan to rip up the dance floor with classic anthems all evening.
The Beats Crew will feature sets from DJ Blender, DJ Salt, DJ Power and Culture Brothers.
From 5pm
Jansz pop-up bar
Visit the Jansz Tasmania pop-up Sparkling Rosé bar for a refreshing glass of fizz.
5.30pm and 6.45pm
Dance Performance: Excerpts of The Likes Of Me by Matt Shilcock
Matt Shilcock performs excerpts from his show The Likes Of Me, a contemporary movement theatre piece born from a collaboration/mentorship with Dean Walsh and Matt Shilcock. The Likes of Me is an autobiographical work exploring the philosophies of negative eugenics, undesirable traits in the human gene pool, self-discovery and acceptance.
Location: Gallery 14
6pm
The Studio: Exquisite Familiar launch
Join us for the launch of our next iteration of The Studio. Exquisite Familiar is a multi-art form installation and activity space created by artists from Access2Arts based on the art game Exquisite Corpse and the folklore of familiars. Hear from Rebecca Young and Tyson Hopprich from Access2arts for an introduction to the concept of The Studio and meet some of the artists involved.
7pm
Auslan Tour
Auslan interpreted tour of our latest exhibition; Nalini Malani: Gampieces
5-9pm
Members Shopping Night
Be rewarded with a Members Double Discount Shopping Night and enjoy a complimentary glass of wine from 5-7pm thanks to Yalumba.