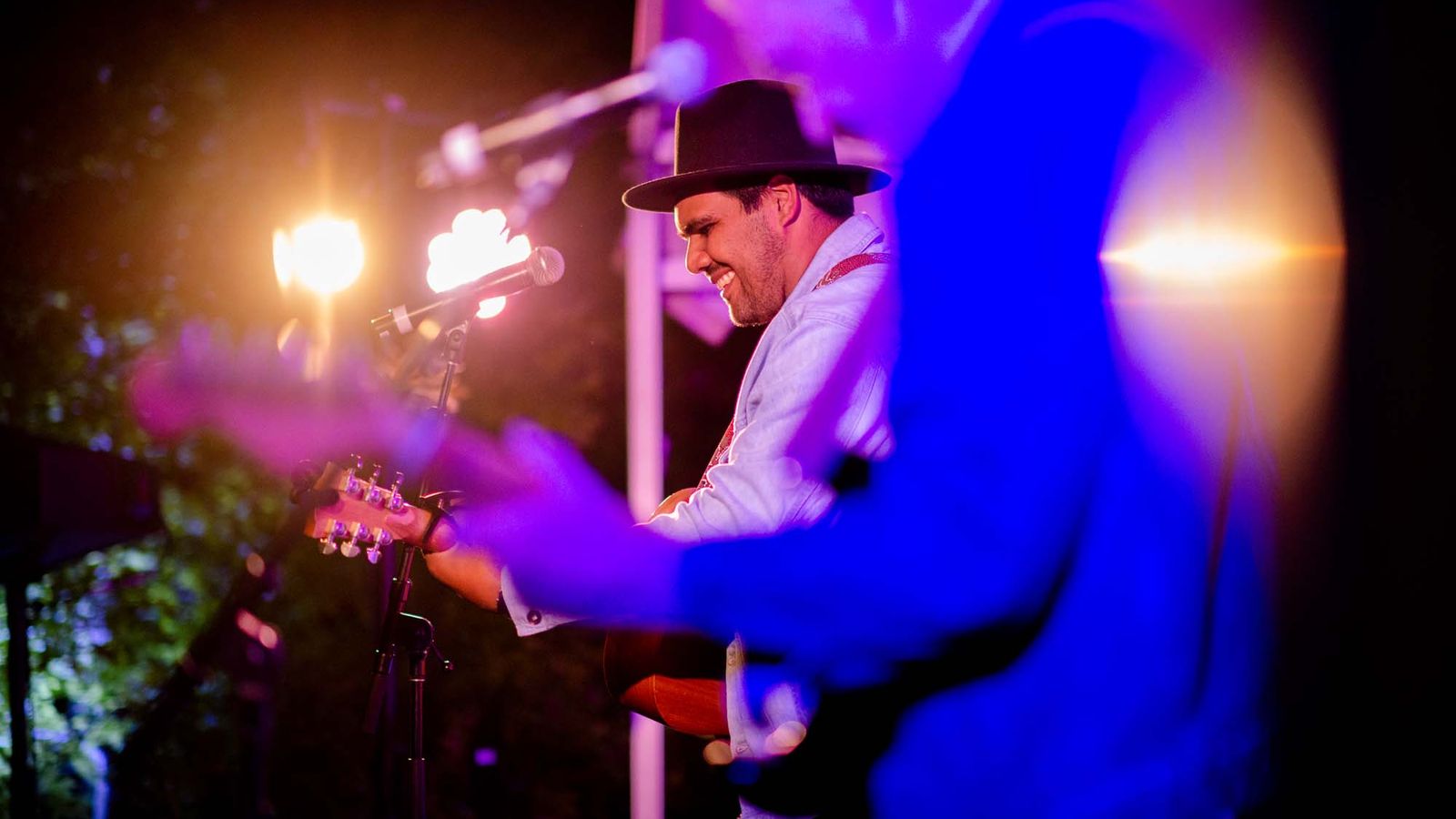 Festival
/
Open Late
/
Access Program
First Fridays: Dance & Move
---
Bring your dancing shoes and learn something new this First Friday. Step into a hip-hop inspired dance workshop with Kaurna/Narungga dancer and choreographer Nikki Ashby. Join a guided tour of Tarnanthi, then kick back and soak up the sounds of Nathan May, an Arabana, Yawuru and Marridjabin singer-songwriter whose energetic guitar-driven tunes will make your soul dance.

5pm
Special Event - Book Launch and meet the Author
Join us for the launch of Olive Cotton: A Life in Photography. Hear author, curator and historian Helen Ennis in conversation with AGSA Senior Curator of Prints, Drawings & Photographs, Julie Robinson.
5pm & 7pm
Guided Tours
Take a tour of Tarnanthi or learn more about Twentieth Century Australian Art on a collection tour featuring Olive Cotton.
5.30 & 7.45pm
Musical Performance - Nathan May
Enjoy a soul moving experience performed by Arabana, Yawuru and Marridjabin descendant singer-song writer Nathan May.
6 & 7pm
Movie it Dance Workshop
Participate in a physical workshop of culturally influenced choreography, including hip hop styles of popping, locking and lyrical dance. Led by Narungga/Kaurna woman Nikki Ashby, experience the joy of learning cultural dance to hip hop beats.
7pm
Access Program - Deaf Led tour of Tarnanthi
For our Deaf and Hard of Hearing visitors only, we are delighted to offer a tour which will be led by Jo Agius and Samantha Wilson. Auslan students are invited to join this tour.