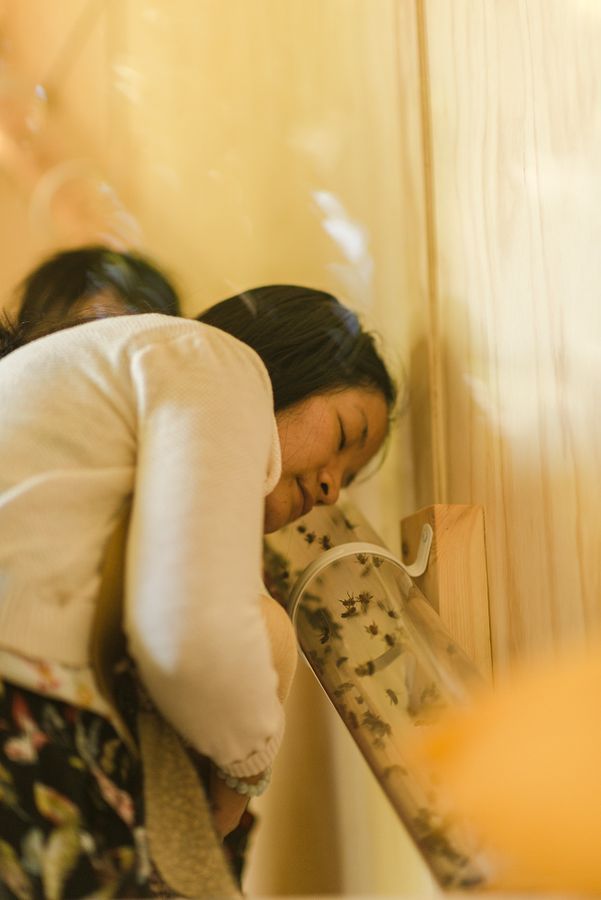 First Fridays: Bees & Biodiversity
---
Enjoy a curated First Fridays program online from home as we celebrate World Environment Day.
To mark World Environment Day this First Friday celebrates the 2020 theme of biodiversity. Hear from Monster Theatres artist Mike Bianco and a panel of professionals whose research focuses on the environment both scientifically and artistically. Plus learn how to make your own native bee hotel and enjoy an environmental themed playlist.​
Panel discussion: Bees, Biodiversity & Art
AGSA acknowledges the Kaurna people, the traditional owners of the land upon which the Art Gallery of South Australia stands and where this video was recorded.
Monster Theatres Virtual Tour
Mike Bianco's celebrated and critically acclaimed Monster Theatres project Anthrocomb was part of the opening weekend of the 2020 Adelaide Biennial. Experience the project through our Virtual Tour.
Bees as Art Critics
Bees can learn the difference between two styles of art in a single afternoon. Find out how with Associate Professor Andrew B Barron.
Secure Pollination through Re-vegetation
Learn what plants can help sustain bees and enhance pollination with The University of Adelaide.