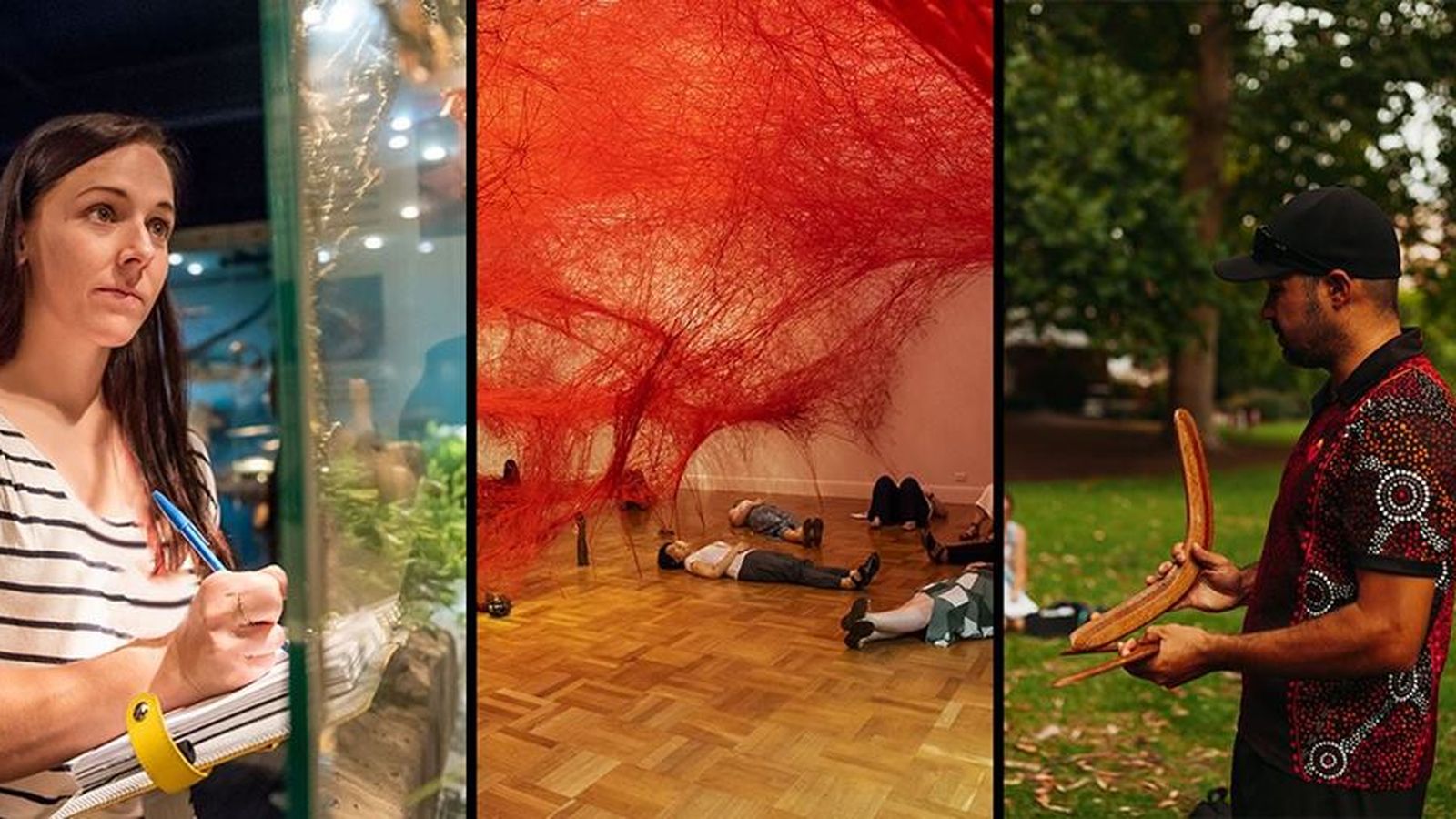 Empowering Educators: Curiosity and Discovery
Ticketed
Art Gallery of South Australia, Adelaide Botanic Garden and South Australian Museum
$90 member, $100 non-member, $60 TRT or pre service teacher
---
Discover alternative strategies for STEM thinking and problem solving by using works of art, objects and living things to foster engagement through inquiry-based learning. This professional development session will be held in conjunction with the Adelaide Botanic Garden, the Art Gallery of South Australia and the South Australian Museum.

Adelaide Botanic Gardens – Weaving with the Southern Elders Weaving Group
Join Aunty Janice and Aunty Lorna from the Southern Elders Weavers Group for a fun and interactive Basket Weaving workshop. Learn traditional techniques of weaving with the opportunity to create baskets and other woven objects using raffia and other plant materials. Weaving workshops are also a great way to yarn and learn about Aboriginal culture with aunties who are very skilled in sharing their craft.

Art Gallery of South Australia - How to make a mark
Examine works of art that address storytelling, tools and technology and participate in a workshop to discover alternative strategies for developing critical and creative thinking skills. Explore the Gallery in more detail and use works of art as prompts for design thinking and problem solving.

South Australian Museum
Dr Jared Thomas, Nukunu person and the William and Margaret Geary Curator of Aboriginal and Torres Strait Islander Art and Material Culture, will introduce and discuss his exhibition 'Yurtu Ardla' and lead into a focus on the tools, technologies and processes highlighted in the Australian Aboriginal Cultures Gallery. This session will support educators the new elaborations in the science curriculum.