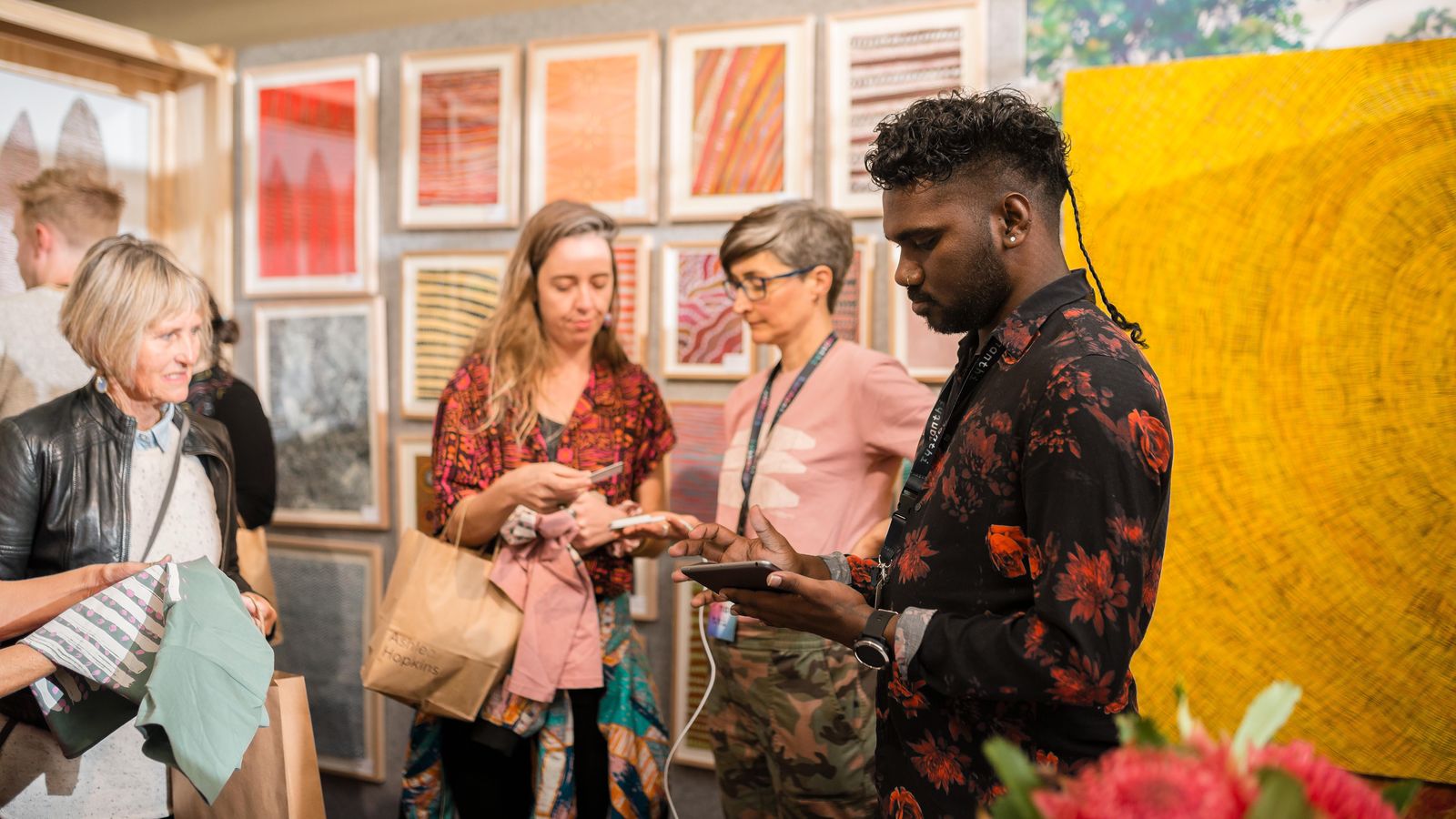 Buying Art Ethically
---
JOIN AN ONLINE DISCUSSION ABOUT THE IMPORTANCE OF BUYING ART ETHICALLY
Join an online discussion about the importance of buying art ethically. Ask questions and hear expert views as the Art Gallery of South Australia's Assistant Director Dr Lisa Slade leads a conversation with Indigenous Art Code CEO Gabrielle Sullivan, Tarnanthi Artistic Director Nici Cumpston and Lisa Waup a mixed-cultural, First Peoples multidisciplinary artist and curator.
Art sales are the primary income source in many Aboriginal and Torres Strait Islander communities. Buying works that are produced and sold ethically ensures artists and those around them are paid fairly and shows respect for the world's oldest living culture. It also protects the buyer's investment.
The Indigenous Art Code is a voluntary industry code of conduct that art dealers commit to follow to ensure ethical practices and fair treatment of artists. This online discussion will unpack the importance of the Indigenous Art Code and explore what questions to ask if you're unsure of a work's provenance. Tarnanthi and the Tarnanthi Art Fair are proud to be part of the Indigenous Art Code.