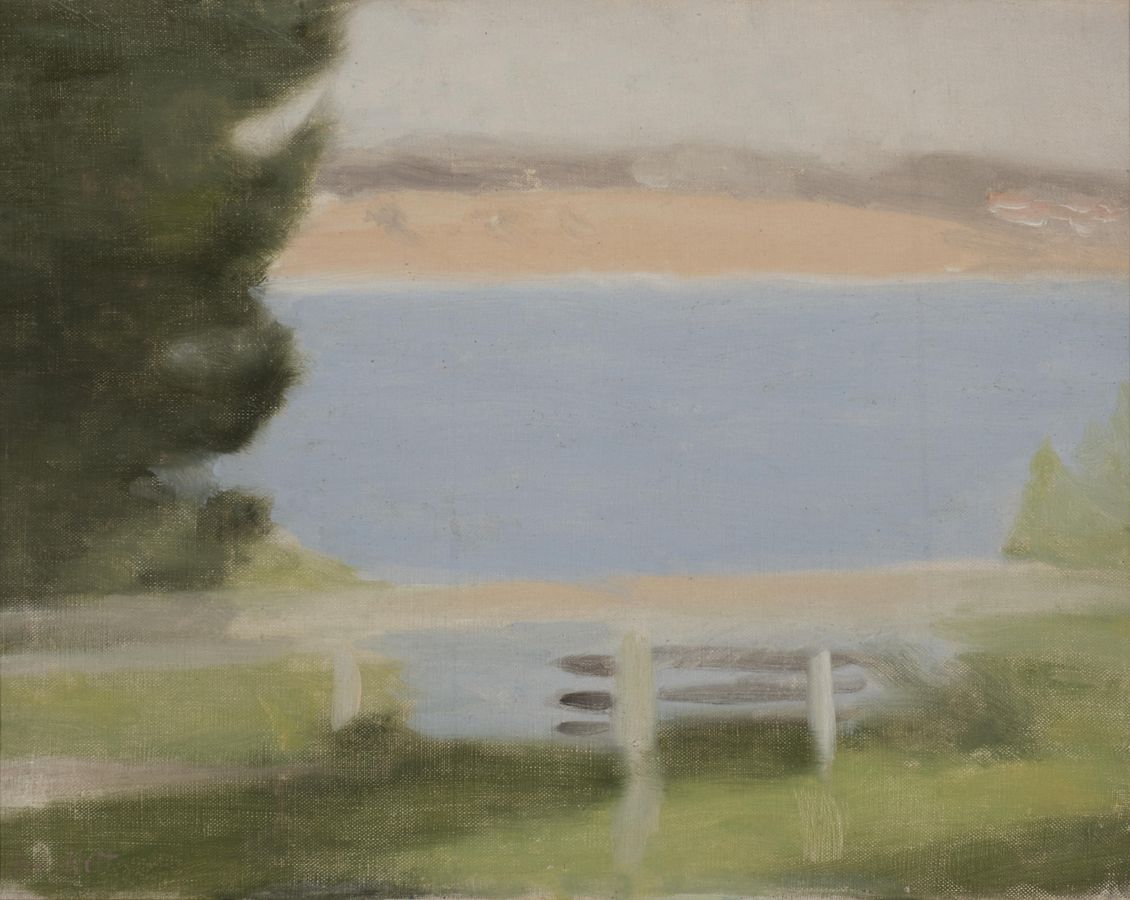 A month of mindfulness with Clarice Beckett
Wednesday 7, 14, 21 & 28 Apr 2021
8-9am
Sorry, Sold Out
Gallery 23
Member $30, Non-member $35, Member season pass $15
All ages
---
Join a wellness Wednesday session and experience the Clarice Beckett exhibition in a different light.
Clarice Beckett was an artist with mystic vision. Her known interest in the numinous reflected the growing fascination in the early 20th century with the sacred role of nature, inner questioning and spirituality. During the month of April, we channel this mystic vision through a series of wellness sessions held every Wednesday. Each session is led by an expert from this vast field.
Bookings
Tai Chi
Visualise yourself within one of Clarice Beckett's sublime paintings. Learn the ancient techniques of Tai Chi surrounded by Beckett's work and leave feeling balanced and ready for the day ahead. This session will be led by Robyn Furniss from the Taoist Tai Chi Society of Australia.
Yoga
Join Tammy Pahl from Blooming Hearts yoga and learn to listen to your body as she guides you through a meditation, yoga and mindfulness session, surrounded by the ethereal works of Clarice Beckett.
Visual meditation - Booked out
Wednesday 21 April, 8-9am
Learn the technique of visual meditation using selected works of art in the Clarice Beckett exhibition. Beverley Allen will guide you through this meditation leaving you feeling relaxed and inspired.
Yoga - Booked out
Move towards stillness as you create space within and without in this Slow Flow Hatha Yoga practice with Naomi Keyte, surrounded by the works of Clarice Beckett.
Cost includes a ticket to the exhibition and a one-hour wellness session. Limited to 15 people each session.