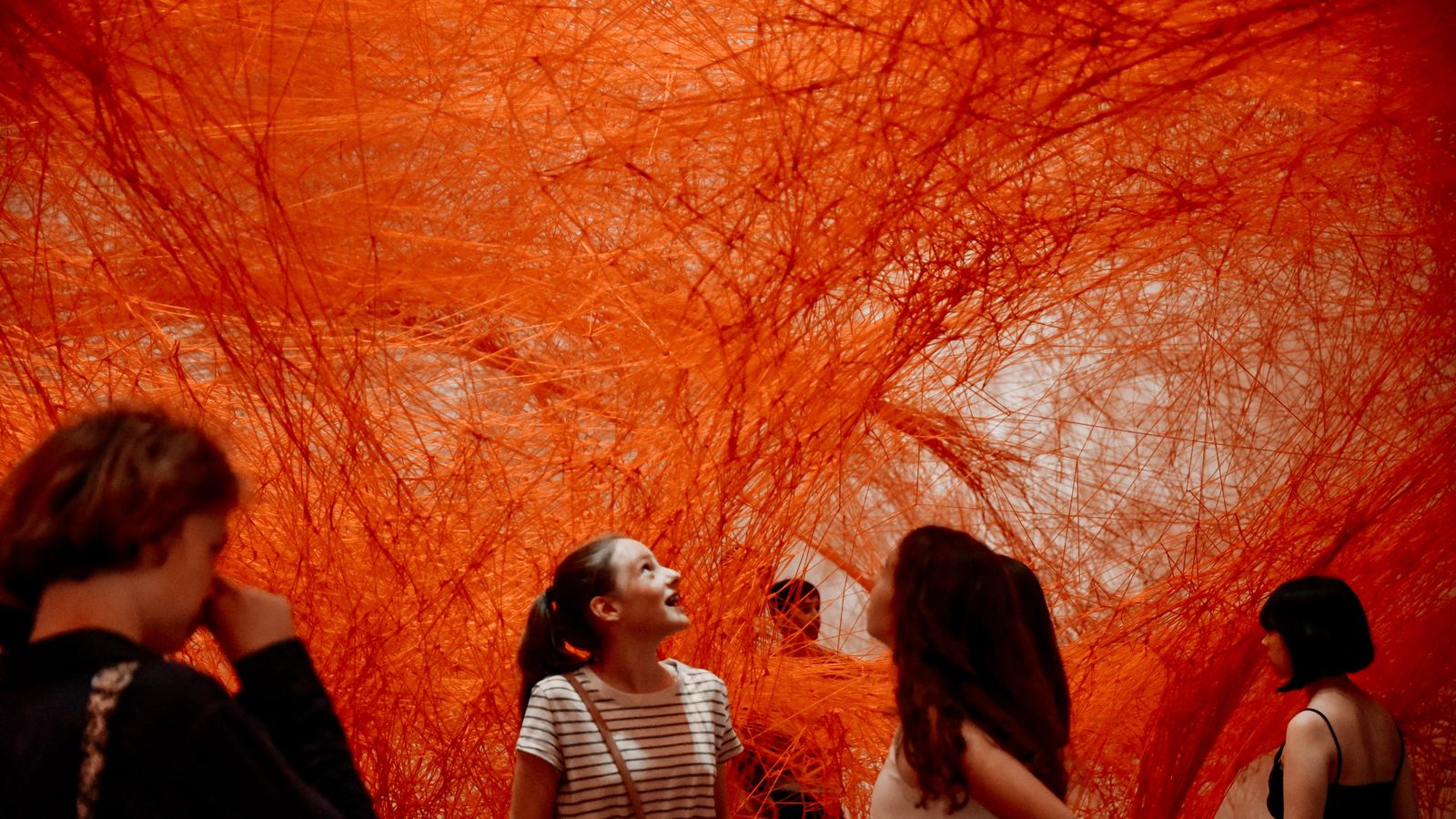 Neo 600 Stories
Free
Gallery-wide
Ages 13-17
---
Online Registration has closed. Tickets now available at the door.
Did you know the Elder Wing holds close to 600 artworks?!

Neo is kicking off the year with a historic party in the Elder Wing of Australian Art with 600 Stories!

Spend the night tuning into epic live music and performances, with the line-up including teen musicians Asira, Jay-Be, Only Knows and Young Adelaide Voices. Unravel the stories of the collection through an artwork-inspired movement workshop with choreographer Jesse McKinley and learn the ins and outs of digital painting with artist Alex Beckinsale. Get ready to be served up some food-centric experiences with FELTspace, before tuning into a teen forum about the future of food and climate.

Here's what you can enjoy as part of the line up:
💪 Collections and Choreography with Jessie McKinlay
Experience artwork through movement in a contemporary dance workshop with local choreographer Jessie McKinlay
Sessions will be running 6-6.20pm, 6.40-7pm, 7.20-7.40pm
🎭 Theatre Games with SAYarts - Gallery 14
Get dramatic in an improv session with the SAYarts teen team, created in response to Chiharu Shiota's installation.
Sessions will be running 6.20-6.40pm, 7-7.20pm, 7.40-8pm
🍬 FELTfood with FELTspace - North Terrace
Experiment with food as a material for art-making with FELTspace! Think collaborative sickly sweet sugar landscapes with Tamara Baillie and wearable food with Lauren Simeoni...
🎨 Digital Painting in the Gallery with Alex Beckinsale - Gallery 3
Learn the ropes of digital painting and be inspired by the collection with Alex Beckinsale!
🌾 Teen Panel Discussion: 'The Future of Food and Climate' - Main Stage
Hear teen perspectives on the future of food and climate in a panel discussion led by Tamara Baillie!
🎶 Live Music! - Main Stage on North Terrace
6pm - Young Adelaide Voices
6.30pm - Asira
7pm - James Beaumont
7.30pm - Only Knows
8pm - Young Adelaide Voices
🍕 Snacks - North Terrace
Grab some free snacks, including pizza and soft drinks. Vegan and gluten free friendly options.
Other activities + more!
✂️ Create a climate badge to share your stance on the environment
✏️ Get curious about the collection with a teen-led sketch tour with Asha Southcombe!
💥 Take a snap with your friends in The Photobooth
💡 Be challenged in a game of ethics!
Neo is presented by The Balnaves Foundation.