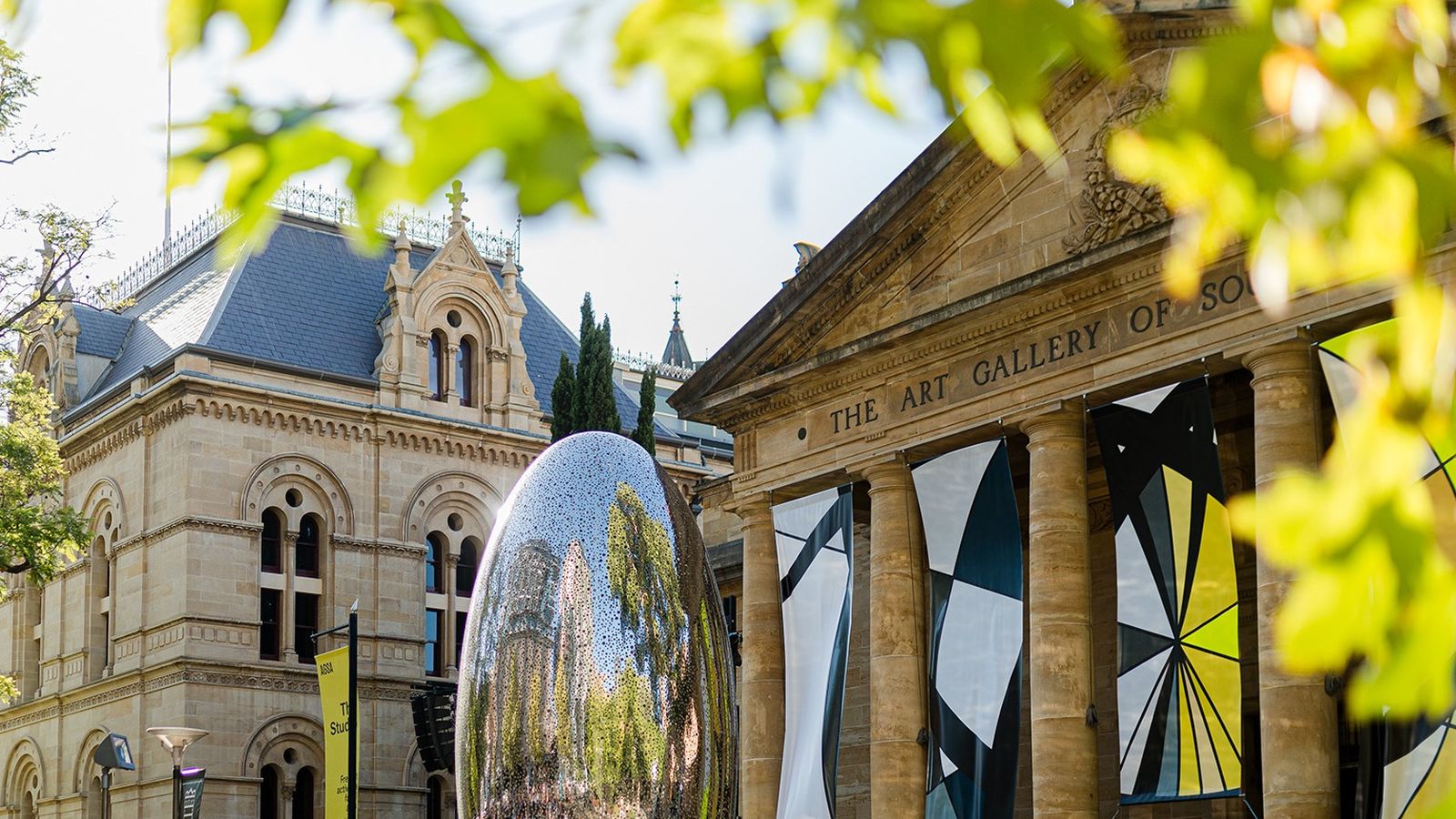 AGSA temporarily closes its doors to the public alongside SA cultural institutions
---
Wednesday 25 Mar 2020

The Art Gallery of South Australia temporarily closes its doors to the public at 5pm today. This follows Federal and State Government advice – a decision made alongside the South Australian Museum and the State Library of South Australia.
Our thoughts are with all those affected, directly or indirectly, by the COVID-19 outbreak. In these times of uncertainty, art plays a pivotal and positive role in the community as a source of inspiration and creativity. Now more than ever, we invite our audiences to stay connected to art, through our enhanced online presence and social media channels. We can't wait to welcome you back to the Gallery in the future.
We are channelling energy into the online space, creating digital experiences and virtual tours of the 2020 Adelaide Biennial of Australian Art: Monster Theatres, AGSA exhibitions and our collection.
Also available through our website are extensive activities for children and families to create art at home to engage and inspire families and broader audiences in these unprecedented times.
AGSA encourages the public to follow its website and social media platforms for updates.
Media Release - AGSA temporarily closes its doors to the public alongside SA cultural institutions