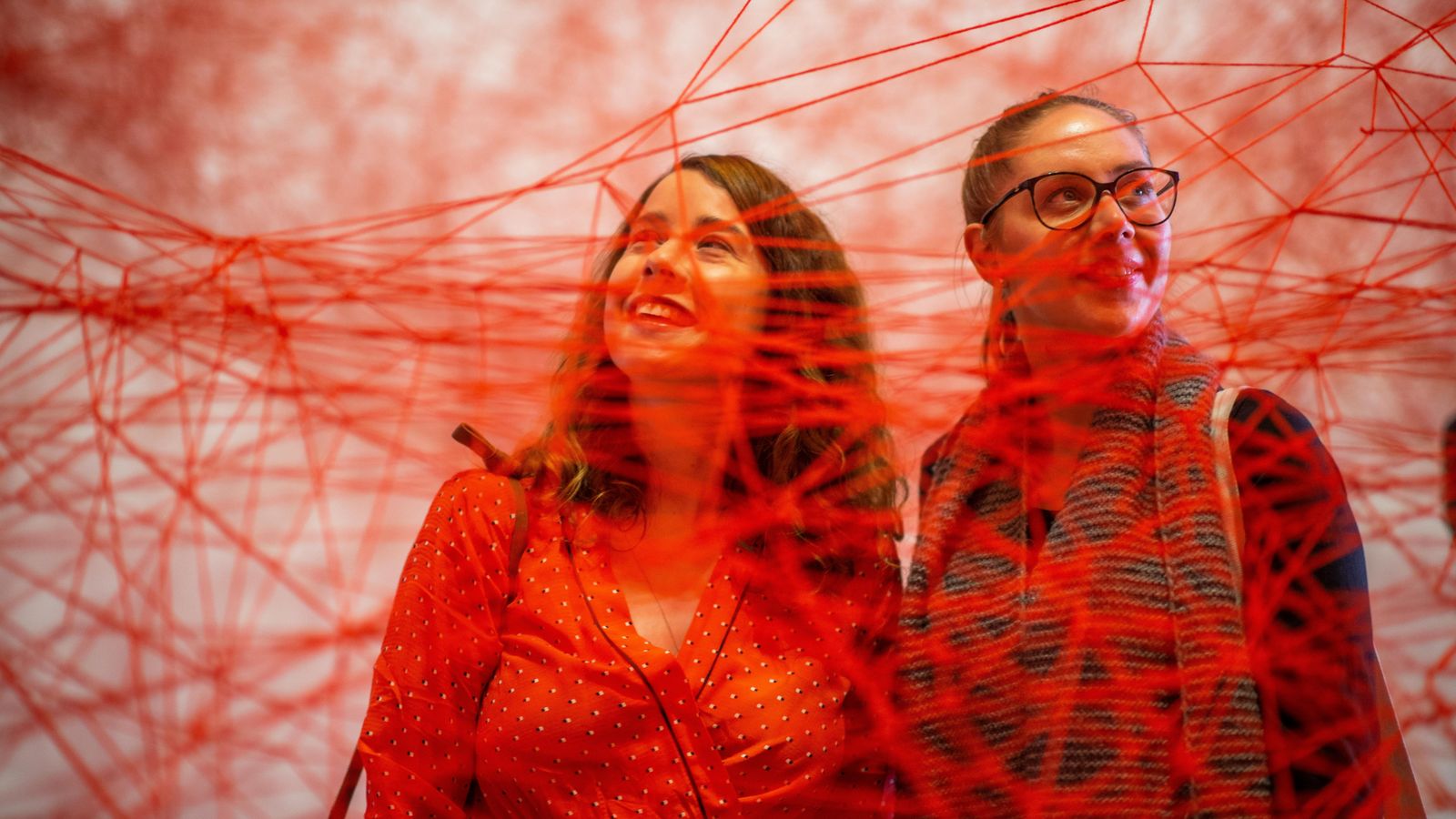 Join the vanguard
---
Are you under 30 and interested in art?
Are you a tertiary student or young person who loves talking about art? Do you want to extend your knowledge of contemporary art? We are currently recruiting for our 2020 Vanguard program for people to tour our contemporary art collection.

What's involved?
A 3 month training program for people who are able to commit to Tuesdays, commencing Tuesday 28 January 2020. People who complete this program will be required to tour the 2020 Adelaide Biennial of Australian Art.
What do you need?
A love of art, an interest in AGSA and a desire to engage our visitors of all ages from around the world with contemporary works of art.
What do you get?
Learn about contemporary art, artists and how to engage visitors
Meet new people
Develop confidence when talking about art with a diverse group of people
Become a valued member of the AGSA community
Enjoy membership to the Art Gallery of South Australia

Come along to an information session on Saturday 14 September, 11am in the Function Room.
How to apply
Email your application to education@artgallery.sa.gov.au by Monday 14 October 2019, addressing the following questions (maximum 400 words):
Why would you like to join the Vanguard?
What is your experience communicating with audiences?
Are you currently studying or working? Tell us more about yourself.
AGSA is one of the first cultural institutions to have a Reconciliation Action Plan. What could you bring to the role that would help support our RAP?