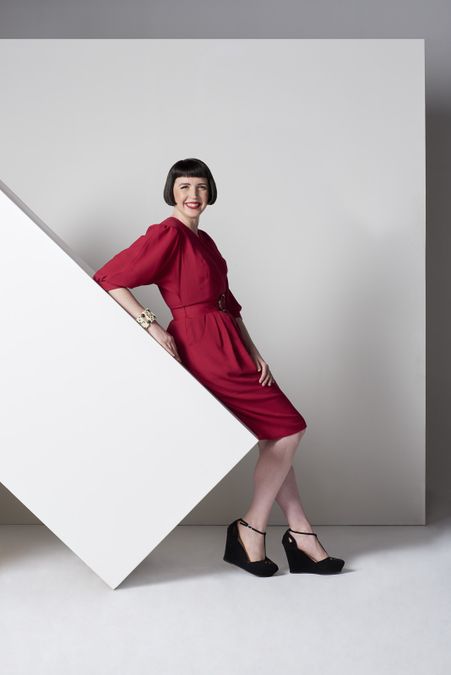 Curator's Insight - Necklaces from the Daalder collection
---
Rebecca Evans shares insight into two pieces from the Daalder collection of contemporary jewellery
Throughout history and across cultures, jewellery has been worn to demonstrate power, wealth, status and identity, its form and materiality undergoing change at the whim of fashion, style and technology. Mainstream jewellery has largely been typified by the use of precious and semi-precious materials, executed in delicate and brilliant designs intended to showcase and accentuate the mediums used.
The world of contemporary jewellery has often been characterised by its use of non-traditional materials and conceptual practice. Since at least the 1970s, a marker of the contemporary jewellery movement has been its re-evaluation of the use of precious materials in jewellery. Today's contemporary jewellers often use a wide range of found and everyday materials in their work, enabling their unfettered creative expression through a variety of strange and unusual materials.
Some contemporary jewellers, having found their desired material, spend entire careers investigating the technical – and therefore imaginative – possibilities of their chosen non-precious material. For over ten years, contemporary Korean jeweller Yong Joo Kim has worked with VELCRO® hook-and-loop fastening to produce intricately assembled sculptural jewellery. Her necklace Crossing the Chasm Op. 4, 2017, is made of hundreds of thin strips of red VELCRO®, secured with thread and layered in a scrolling arrangement. In this work the artist has drawn out the untapped visual potential of this readily available material; the result is a surprisingly deep and complex form.
Also using non-traditional materials to create her astonishingly beautiful work is renowned Norwegian jeweller Tone Vigeland, who was born into a family of artists. Her early work, of the mid-1960s, demonstrates the minimal lines characteristic of Scandinavian design from the same period. From the 1980s, however, she began to experiment with a range of non-traditional materials, developing a complex and individual style. For this neckpiece Vigeland has hand-hammered hundreds of steel nails and then secured them to a chain-mail base. When discussing the work in 1983, Vigeland explained that the flattened nails,
had a lovely character – almost like black feathers ...
The materials and techniques employed impart a sense of movement and fluidity to the piece, such that it resembles a bird's feathered tail – you can imagine it swinging back and forth cheekily when worn on the body.
Rebecca Evans is Curator of Decorative Arts and Design at AGSA. This article first appeared in AGSA Magazine Issue 32.