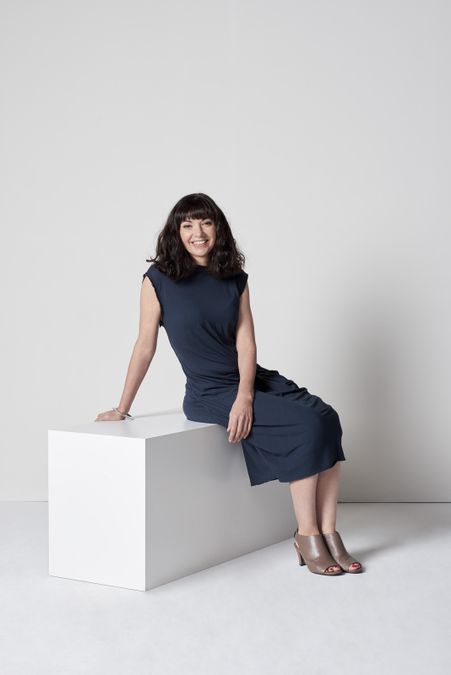 Curator's Insight - Still life – interior
---
Dorrit Black's critically transformative period is discussed by Tracey Lock
The acquisition of a newly discovered painting by Dorrit Black, Still life – interior, has been suitably supported by the Lorraine Hossack Fund. The late Lorraine Hossack, like Black, was a well-travelled educator with a personal interest in women artists, modernism and the visual arts in South Australia.
Adelaide-born Dorrit Black is one of Australia's foremost modernists and one of the most important artists of her generation. In Paris, studying with André Lhote and later with Albert Gleizes at Moly-Sabata, Sablons, south of Lyon, she was introduced to cubism, which revolutionised her approach to painting. She remains especially significant for bringing a form of cubism to Australia in late 1929. Soon after her return to Australia, Black established the Modern Art Centre (MAC) in Margaret Street, Sydney, which became a small, but potent, hub of modernism and where, through exhibitions and classes, she presented the most advanced ideas of modern art. When Black moved back to Adelaide, she was active in the art scene as a teacher at the South Australian School of Art and in 1942 became vice-chairman of the newly established Contemporary Art Society. She exhibited regularly in London, Adelaide, Melbourne and Sydney until her death in 1951.
Still life – interior is an exciting find, as it brings further light to Black's critically transformative period following her return to Sydney from Europe in late 1929 and before she settled permanently in Adelaide in 1933. It was a time of ferment and experimentation, culminating in the painting of her master landscape, The Bridge, 1930, which represents an out-of-doors companion piece to this inside subject, Still life – interior, c.1930. Each painting is equally composed within a complex geometric framework in which the dynamic visual play between curved and straight lines is explored.
Still life – interior retains the formulaic studio cubism of her French teacher, André Lhote, yet the areas of modulated tone foreshadow the powerful modelling of solid forms that would develop in Black's later still lifes. The intimacy and informality of this painting is a confident advance on the staged group studio exercises undertaken at the Parisian Académie Lhote in 1928 and 1929 and records Black's own private realm, most likely her flat at Rose Bay, Sydney. Although cosy, the space is smart: the patterned floor rug, tablecloth and the ceramics all point to the modern avant-garde. The two ceramic bowls on the table top are particularly notable and are plausibly early French examples created by her artist friend, the celebrated modernist potter, Anne Dangar, possibly for Studio Primavera, Paris. At the time, Dorrit Black was informally working as the Sydney agent for Dangar's ceramics. Dangar was by then creating pottery at the artists' colony at Moly-Sabata, led by the renowned French cubist, Albert Gleizes.
Throughout her career, Black refrained from depicting her
own image, but still life painting provided a realm in which she could fuse her own identity with the modern. In Still life – interior the hallmark, personalised decorative touches of the scarf and fresh flowers could be regarded as evocative manifestations of the artist herself. This poignant acquisition has been made possible through the foresight and generosity of the late Lorraine Hossack.
Tracey Lock is Curator of Australian Art at AGSA. This article first appeared in AGSA Magazine Issue 37.