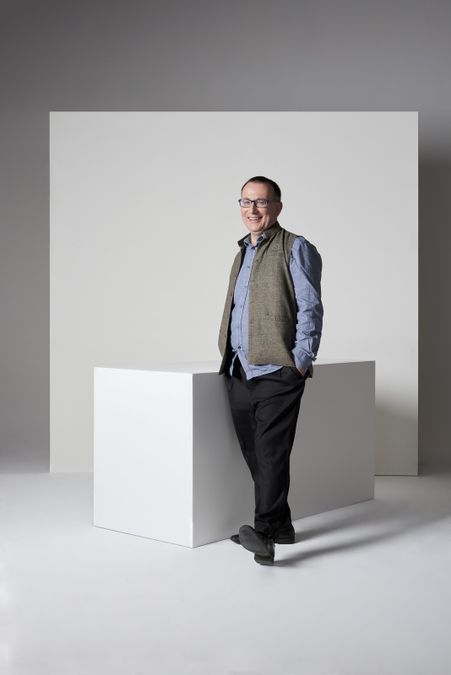 Curator's Insight - Akbar enthroned
---
The acquisition of the superb portrait of Akbar the Great is shared by James Bennett
Through the generous benefaction of Max Carter, AO, the
 Art Gallery has recently acquired the superb portrait of the Indian Mughal ruler, Akbar the Great (1542–1605), titled Akbar enthroned. The painting was created in Akbar's lifetime and it is believed to have been commissioned by his mother Hamida Banu Begum, to whom Akbar was devoted. The similarity of his features, depicted here, to other contemporaneous images of the ruler suggests that this is an accurate portrait of the emperor, who is presiding at a royal audience in Agra, near modern-day New Delhi.
Akbar enthroned illustrates a significant incident that occurred in September 1561, recorded in Akbarnama, a biography of the emperor written at the time. The occasion was the presentation of the young noble boy Abdul al-Rahim to Akbar, following the murder of his father, who had been Akbar's mentor and general.
The Akbarnama provides an extensive description of the moment of al-Rahmin's introduction to Akbar. The Mughals attached great importance to the science of physiognomy and it is reported that Akbar immediately recognised greatness
 in the boy's features: 'in the lines of whose brow there were 
the notes of nobleness and truth, and [thus] reared him in the shadow of his own supervision'. His foresight was not mistaken. In adulthood, Al-Rahim rose to the rank of commander-in- chief of Akbar's armies and attained the title 'Lord of Lords'.
Akbar enthroned, created in a period regarded as the golden age of Mughal art and culture, is a definitive example of Indian miniature painting. Akbar was acknowledged by much of the contemporary Asian world and Europe as the greatest ruler of his time. His fame spread so wide that even England's Queen Elizabeth I corresponded with him. The painting depicts many realistic details, such as clothing and carpets, documenting 
a semi-formal outdoor reception at the Mughal court. The presence of a pair of deer, possibly royal gifts, and the courtier holding a hunting hawk indicate the court's love of animals, while the three elephants in the foreground are closely observed, each with distinct features, suggesting they may have been animals individually recognisable to Akbar and his retainers.
James Bennett is Curator of Asian Art at AGSA. This article first appeared in AGSA Magazine Issue 34.