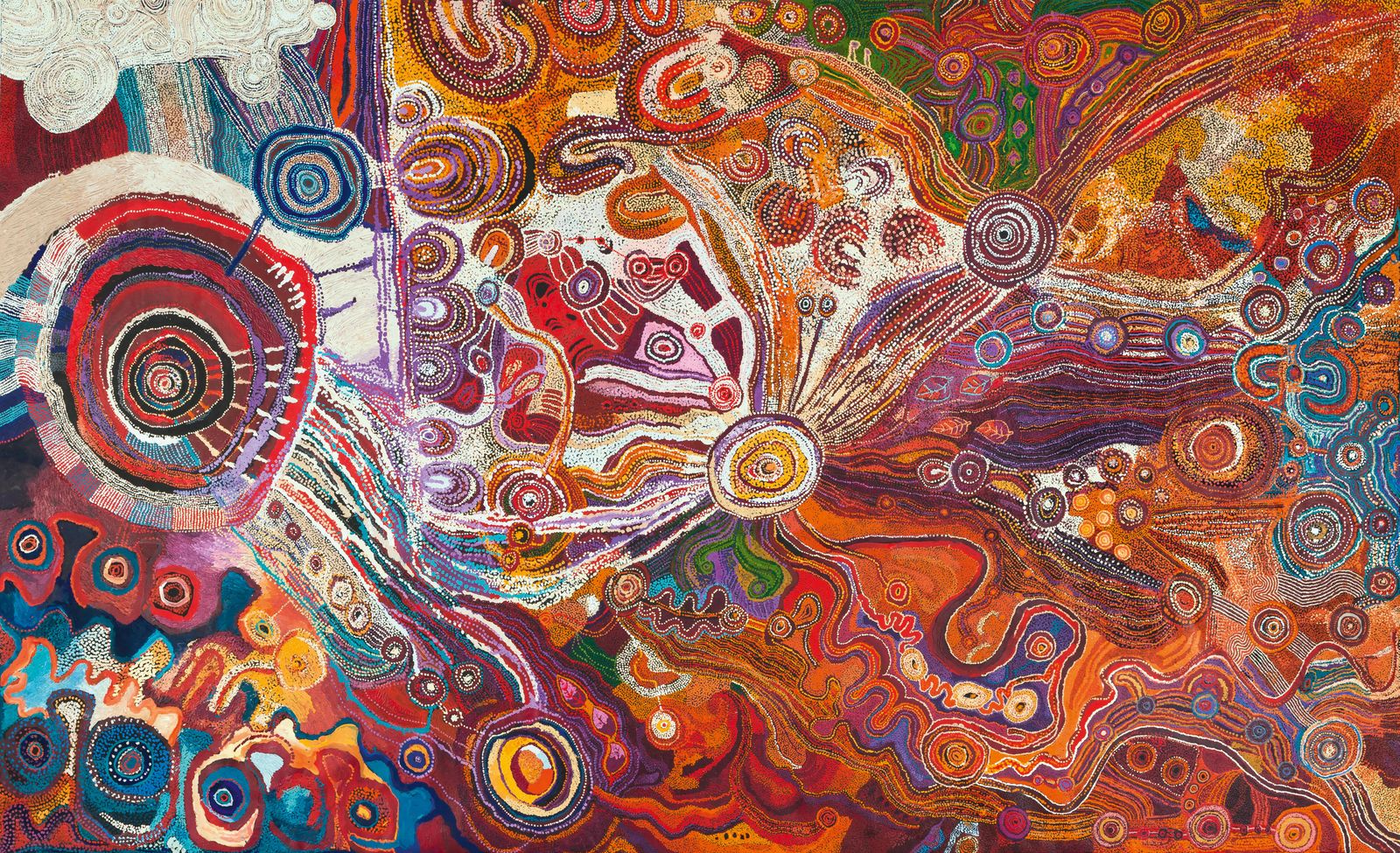 Reconciliation Action Plan
---
A year on from the launch of our RAP we reflect on our achievements.
AGSA is proud to be the first state art gallery in the country to have released a RAP in March 2019. The release of our RAP was an important milestone for us but it is the everyday actions we take towards reconciliation that will bring about meaningful change. Looking back at our first year we can see the significant impact that RAP initiatives have had on our organisation.
Most recently, AGSA welcomed Cara Kirkwood to the AGSA Board, the first Aboriginal person to join the Board in the Gallery's history. Cara is a Mandandanji, Bidjara and Mithaka woman who has worked in strategic leadership roles around the country as an expert in Indigenous culture and policy. We featured the work of more than 1,200 Aboriginal and Torres Strait Islander artists at the 2019 Tarnanthi festival and welcomed over half a million people to Tarnanthi exhibitions and events across the city and state. The AGSA Education team released a new publication, Aboriginal and Torres Strait Islander Art in the Classroom, which provides advice on best-practice methods for teaching, tips from First Nations artists, suggestions for themed activities and examples of successful classroom projects. Within six months of its release, the book sold more than 600 copies around the country and quickly went into a second print run. Jack Buckskin, Kaurna and Narungga cultural leader, delivered multiple face-to-face cultural awareness training sessions to staff, and many new procurement and employment initiatives were implemented to support Aboriginal and Torres Strait Islander businesses and increase employment outcomes.
AGSA is grateful for the expertise of the Aboriginal and Torres Strait Islander peoples we work with who lead and deliver our innovative programs, including the nationally acclaimed Tarnanthi festival. AGSA's current RAP is active until March 2021. We look forward to continuing to deliver on our RAP objectives, while also planning for the development of a more ambitious RAP in the future.