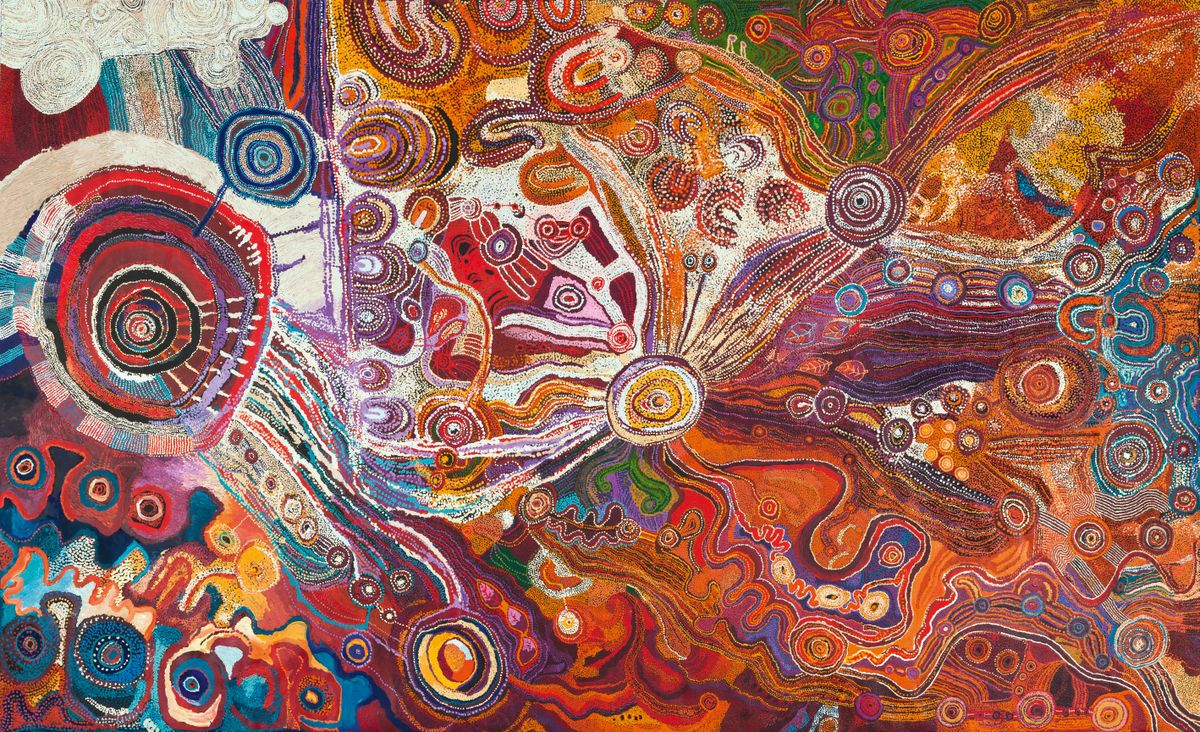 Reconciliation Action Plan
---
Our vision is to promote understanding and respect through the power of art.
AGSA was the first state art gallery in the country to release a Reconciliation Action Plan (RAP). Since its release in March 2019, AGSA has increased the proportion of its First Nations staff to 9.5 per cent, procured goods and services worth almost $1 million from First Nations businesses, and increased cultural learning opportunities for staff. The RAP also articulated AGSA's vision: to establish an environment for reconciliation by promoting understanding of and respect for Aboriginal and Torres Strait Islander histories and cultures through the power of art.

AGSA presents Aboriginal and Torres Strait Islander art widely among our collection displays, creating dialogues that amplify First Nations voices and stories as an integral part of our national story.

A key component of AGSA's reconciliation strategy is Tarnanthi, our acclaimed year-round celebration of Aboriginal and Torres Strait Islander art and cultures. Since it launched in 2015, Tarnanthi has driven cultural changes throughout AGSA's operations, ensuring we build and maintain long-term relationships with First Nations artists and communities based on trust and respect. For visitors, Tarnanthi's exhibitions and public programs promote understanding and respect by showcasing the creative excellence, deep tradition and rich diversity of First Nations art and cultures and by providing a platform for artists to share stories and cultural insights. For artists, Tarnanthi raises profiles and provides opportunities to create ambitious new work. And each year the Tarnanthi Art Fair delivers vital income for remote communities, and independent artists, contributing to economic empowerment and cultural resilience by supporting people who live and work on and off Country.

Alongside Tarnanthi, AGSA Education's school tours, workshops, outreach, online resources, sell-out publications and award-winning programs for educators help young people to develop cultural understanding and respect through art – in the Gallery and in classrooms across the continent.

AGSA is grateful for the expertise of the Aboriginal and Torres Strait Islander peoples we work with who lead and deliver our innovative programs.

Art can be a force for reconciliation. Read more about what AGSA is doing in our current RAP. Our second RAP will be released soon.