Melrose Wing of International Art:

Plain English Tour




Work

4

of 17
---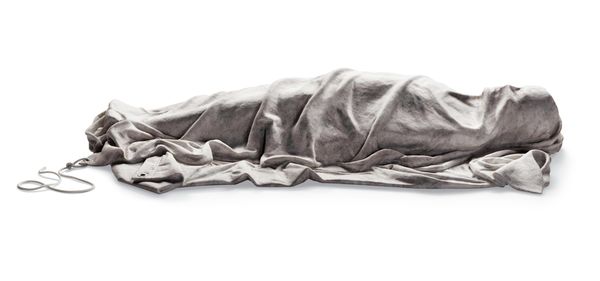 Alex Seton
My concerns will outlive yours
Alex Seton was born in Sydney in 1977.
He studied at the College of Fine Arts at the University of Sydney.
He has received many awards for his art.
He has made and exhibited his art in Australia and overseas.
Alex grew up in the Southern Highlands of New South Wales.
That was where he came across the abandoned Wombeyan marble quarry.
A quarry is a place to find stone by digging or drilling.
His love of marble comes from his early discovery of stone.
Alex spent a lot of time in Italy.
He studied marble sculptures made during the Renaissance,
a time of great art in Europe about 500 years ago.
Like Renaissance artists, Alex makes hard stone look like soft cloth.
Alex makes art about current issues.
Alex made this sculpture in Sydney in 2011.
The sculpture is of a young dead boy covered in a flag.
It is beautifully carved from a single block of marble.
For many people who look at it, it raises feelings about the War in Afghanistan.
The war relates to the 911 attacks on America in 2001.
The name of the work is My concerns will outlive yours.
This name points to the loss of life in war.
It is about people dying for a belief.