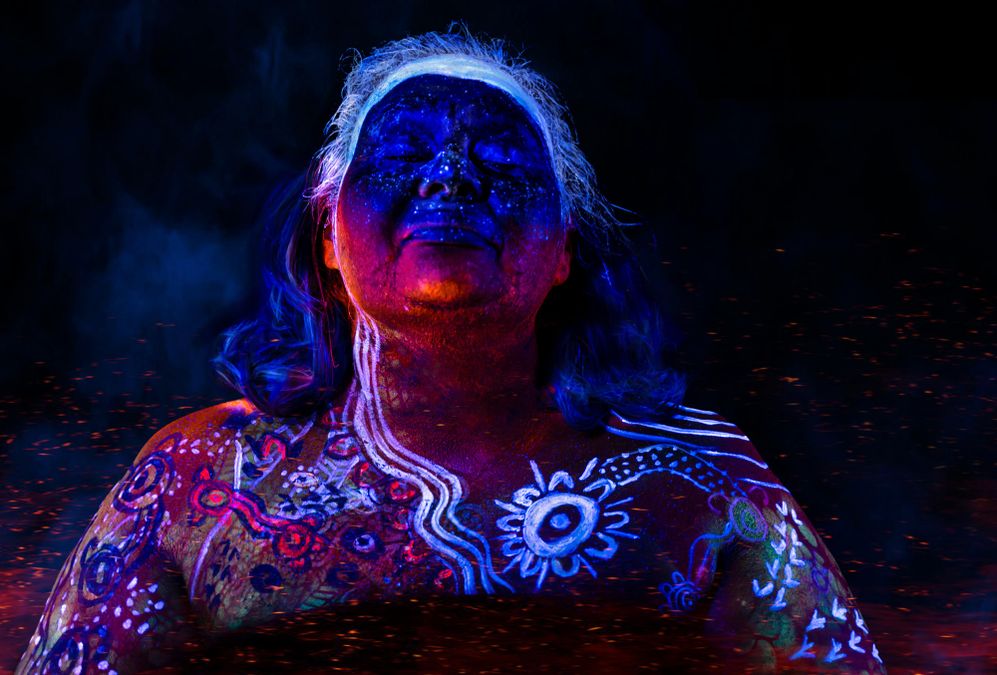 Tarnanthi - UV Songlines: Illuminating ancestral roots at the Ballarat International Foto Biennale
Ticketed
Ballarat International Foto Biennale
All ages
---
Colleen Raven Strangways' commitment to activism and cultural recognition is channelled through her photography. The images she creates emerge from a deep-rooted longing to capture the essence of Aboriginal culture, while amplifying narratives of resilience and magnificence in her community.
An Arabana, Mudbura, Gurindji and Warlpiri woman, she is influenced in her life and work by the unwavering strength of First Nations women and by her pioneering father. In this latest series of portraits, she embarks on a mission to shed light on the tales of First Nations elders, who embody a wealth of wisdom, profound cultural connections and deep knowledge of sacred songlines.
This project is supported by Tarnanthi Festival of Contemporary Aboriginal & Torres Strait Islander Art in partnership with Ballarat International Foto Biennale.
Artist
Colleen Raven Strangways
Arabana/Mudbura/Gurindji/Warlpiri peoples, South Australia/Northern Territory
Special events
Panel discussion: Fire Country
Including Colleen Strangways, led by Nici Cumpston
Art Gallery of Ballarat, McCain Annex, 40 Lydiard Street North, Ballarat
Sat 26 Aug, 11am–2pm