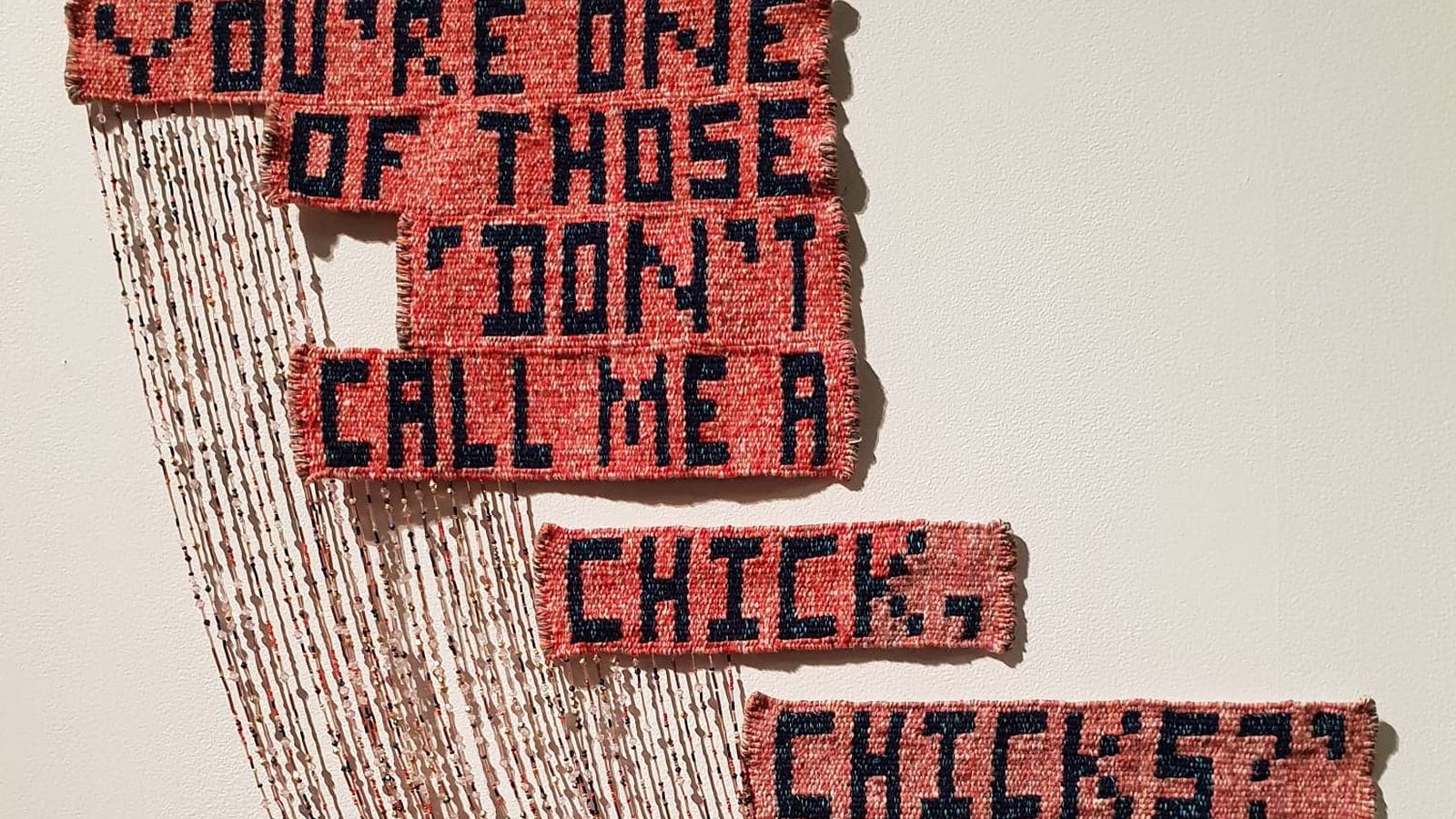 Teens
/
Special Event
/
Online
Neo Home Game - Stitch & Resist with Carly Snoswell
Online Saturday 15 August 2020
7-8pm
Free
13-17 years
---
Our experience of COVID-19 has raised an important question: How can we continue to resist injustice, engage in the everyday practice of democracy, and take care of our well-being during a pandemic?
What is Stitch & Resist?
Stitch & Resist is a craftivism (craft + activism) project which explores how creativity can help us stay well, stay connected, and stay engaged with the causes we care about.
What will we do in the workshop?
In this workshop, you'll learn the basics of how to create your own textile art about issues that are important to you. South Australian artist Carly Snoswell will show you all the tips and techniques of cross-stitching, and young advocate and Teen Ambassador Georgia Haese will help lead discussions around the issues and concerns which impact you.
The Centre of Democracy is collecting images of these hand-stitched works to create a digital gallery that documents the issues and concerns of the time in which we now find ourselves.  You'll have the chance to submit your hand-stitched work for exhibition too! Check out the works submitted so far in the Stitch & Resist online Gallery.
What do I need for the workshop?
We'll mail you your own free Stitch & Resist kit!
In this free special workshop kit, you'll receive:
1x small embroidery hoop
1x embroidery needle
1x square of cross-stitching fabric
Thread
The latest issue of our teen zine Neon
Blank notebook ready for your ideas
A small note from our Teen Ambassadors
You'll also need to prepare:
Create a Zoom account and download the app
A desktop computer, laptop, or smartphone with working audio and video
Set yourself up, tune in and get stitching! This is a space for you to chat about the issues you're passionate about, while sharing your work with the rest of the group.
Want to get inspired before the session?
Stitch & Resist have put together a range of tools and resources which include a library of videos, tutorials, patterns and recommended readings on the subject of craftivism.
Meet the Artist
Carly Snoswell is an emerging Adelaide artist exploring fandom and the creation of craft objects as an ode to particular pop-cultural phenomenon through gendered and labourious forms of craft-making. In 2012 she graduated with First Class Honours at the South Australian School of Art and since then has exhibited widely including internationally, was Co-Director of FELTspace ARI and has participated in studio residencies in Adelaide, Melbourne, India, New York, Japan and Iceland. She recently completed a Masters by Research at the South Australian School of Art, is Programming Coordinator at Carlcew's Pom Pom and Youth Program Officer for the City of Onkaparinga.
Check out more of Carly's work on Instagram.