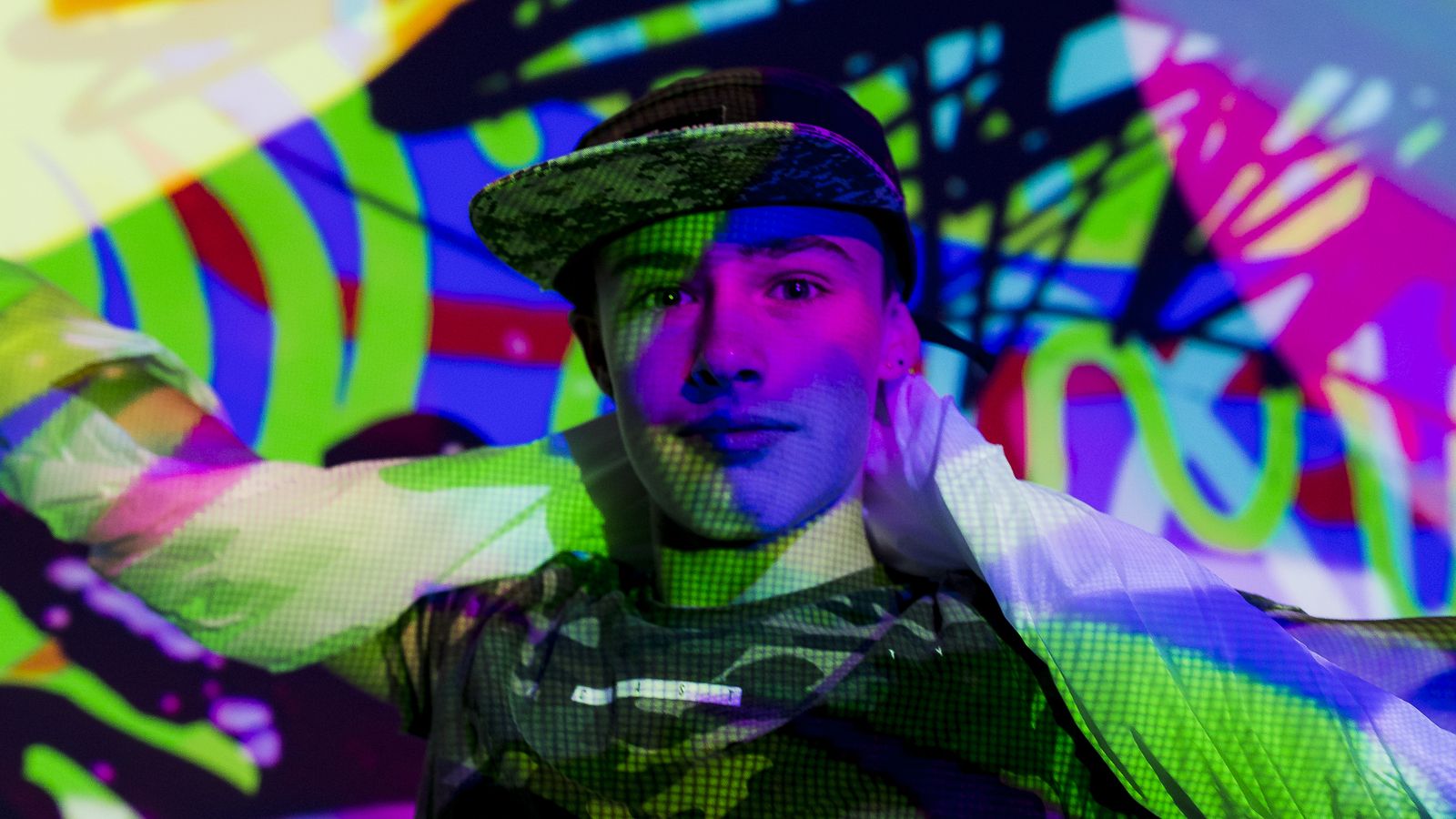 Monstrous Neo Digital Teen Takeover
---
Welcome to the Monstrous Neo Portal
Up for a short film? Each Saturday night of May, the Neo Ambassadors are releasing the finalist films as part of the Young Filmmakers Competition!
Finalist Release Dates
Saturday 2 May, 8pm - The Art of Painting by Soti Long
Saturday 9 May, 8pm - Falter by Abigail Nicholls
Saturday 16 May, 8pm - eHarmony Advertisement by Georgie Walsh
Saturday 22 May, 8pm - WINNER - Is This The Life We Really Want? by Edward King, Fraser Edginton, Nickolas Gelios, Olivia Taylor and Bryson Willsmore
Check out the winning film, Is This The Life We Really Want? by Edward King, Fraser Edginton, Nickolas Gelios, Olivia Taylor and Bryson Willsmore. This music video was originally created to accompany the song, Is This The Life We Really Want? by Roger Waters.
For this public screening, leading filmmaker Edward King and his band Picasso's Blind Grandmother have created an original track for the film! Stay updated with the band's music on Instagram.
Make sure to also check out the song by Roger Waters to hear the powerful lyrics which inspired this winning short film.
Scroll to watch the film and read a Q&A with Edward. Congratulations Edward, Fraser, Nickolas, Olivia and Bryson!
Can you tell us a little bit about your film?
The film is a music video for the song Is This Life we Really Want? by Roger Waters, and aims to be a conceptual and darker view at the problems of the modern world.
When did you first become interested in making films?
I've been interested in making films almost as long as I can remember. The earliest film that I made was when I was about 7: it was a series of short films about a team of super heroes, it was a lot of fun to make and in retrospect the story line was very similar to Star Wars: a New Hope, but ever since then I've been hooked.
What gave you the idea to make this film?
I first had the idea for the film when driving between Adelaide and Victoria about a year ago now. I was daydreaming looking across a vast expanse of farm land when I saw a single tree standing alone in the middle of the field. This isn't a particularly rare sight but it got me thinking about when I was really little again and how much I would have loved to run around in that field and climb that tree, and the image reminded me of a Coke-a-Cola ad that I must have seen a while ago. From that idea of an advert began to day dream that this was an advert, that was being watched on the TV. This starting sequence was what turned into the opening few shots of the film. After explaining this idea to the team later on and showing the song that this would go with, we all worked together to flesh out the concept and turn it into the short film we ended up with.
What's your favourite things about making films?
One of my personal favourite things about film making is having the ability to see your ideas come to life. The ability to create and share a concept or story visually I find deeply satisfying to pull off.
Check out the other finalist films!
The Art of Painting by Soti Long

Falter by Abigail Nicholls

eHarmony Advertisement by Georgie Walsh
COMPETITION
Go in the draw to win a custom character portrait by artist Alex Beckinsale!
Want to hear about filmmaking from the experts?
Neo Ambassador Georgia interviews Monster Theatres artist and creative producer Erin Coates.
ARTIST ZONE with Adelaide Central School of Art
DIY fake blood recipes? A ghoulish downloadable DIY manual by Alex Beckinsale? Your questions answered by Monster Theatres artist Julia Robinson? Yes please.
POETRY TAKEOVER with SA History Festival
We want to read your poetry. Get creative, submit a poem, and you could win a prize!
DOWNLOAD our teen zine
Our latest issue has landed! Monstrous Neon is packed with your artwork, VIP artist and curator interviews, games, articles, Neo Ambassador Profiles and more!
ARTIST ZONE with Jess Taylor
Learn to make your own monstrous video portraits through the art of datamoshing.
TOP TIPS with headspace Adelaide
Meet some of headspace's Youth Ambassadors and hear their top mental health tips for this time.
YOGA with Naomi Keyte
Looking for some new ways to slow down, stretch and just breathe?
ARTIST ZONE with Carly Snoswell
Learn how to crochet and follow along at home to create your very own monster.
BEHIND THE SCENES with Adelaide Robotics Academy
Ever seen a Sumo robot being built and battled? We didn't think so. Check out this time lapse with one of the Academy's teen coders.
The Commissioner for Children & Young People
Check out their latest Youth Opinion Piece in celebration of SA Youth Week
ARTIST ZONE with Australian Teen Fashion Awards
Meet teen designers Claudia and Tess