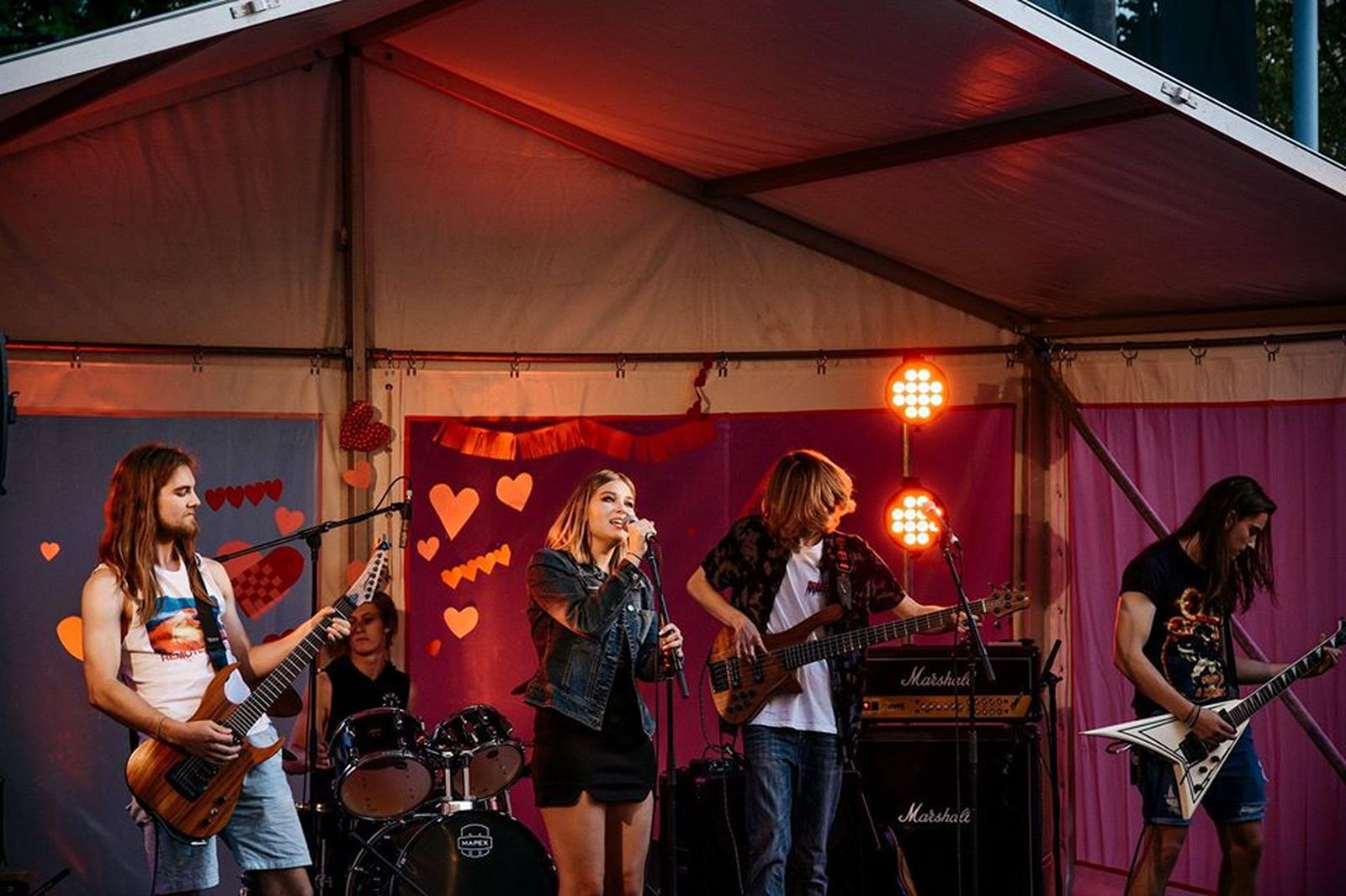 Neo Teen Takeover
Free with Bookings
Gallery-wide
13-17 years
---
Neo Teen Takeover returns for the biggest arty party of the year!
Grab your friends for a massive night of teen talent, workshops and entertainment inspired by the work and ideas of Australian contemporary artist Ben Quilty.
A special event celebrating SA Youth, Week Neo Teen Takeover includes exclusive access to the Quilty exhibition plus a stellar line-up of Adelaide teen talent, local artists and youth organisations presenting workshops, live music, dance performances, robotics and much more!
The line-up so far includes Northern Sound System, Carclew, Australian Dance Theatre Youth Ensemble, Adelaide Central School of Art, MOD. and headspace Adelaide with more to be announced soon.
Neo Teen Takeover is a free gallery-wide event for 13-17 year olds. Registrations essential.
Line-up includes:
Northern Sound System: Taking over Neo's Festival Stage Northern Sound System presents a huge line-up of local acts - Lil' Cue, Tony Ward, Eleanor Meegan, Banabas Johnson and headliner Teenager Joans.
Adelaide Central School of Art: Collaborate with Adelaide Central School artists to create a large-scale drawing in response to Ben Quilty's Inhabit. Learn drawing and scaling grid techniques and watch a collaborative work transform throughout the night.
DJ TR!P presents Ultracade Live: Step back in time with DJ TR!P and enter the world of video game culture from the 90's. Compete for prize winning hi-scores on digitised versions of favourite classics before experiencing the thrill of the retro arcade hall.
Zine and Badge Workshops: Make a zine about your place and discover how we are all connected to the land we stand on. Share your passions and learn Kaurna words to help you tell your tale. Sketch, stamp, cut, fold and collage to create your zine, then use these ideas to create your own language badge.
Carclew Workshop with artist Ruby Chew: Create your own figurative collage with award-winning painter Ruby Chew and explore the unique oil painting techniques of Ben Quilty by using layers of paper, magazine clippings and drawing.
Carclew Workshop with artist Heidi Kenyon: Experience the magic of the first camera and illuminate new strange ways of seeing with sculpture and installation artist Heidi Kenyon. Interact with camera obscura using your smart phone and kaleidoscopes, before creating your own pin hole camera.
Australian Dance Theatre Youth Ensemble: Experience a captivating performance by ADT's Youth Ensemble developed exclusively for Neo's Teen Takeover by award-winning choreographer, Lewis Major.
MOD.: Meet Josh. He's 18. He might live in Adelaide, and he might look, talk and move like someone you know. Josh is here to help you think about your own future, how it relates to machines, and ultimately, what it means to be you.
headspace Adelaide: Hear from young local creatives about 'Getting into a creative Headspace' and take a break and chat in the headspace Adelaide chill-zone.