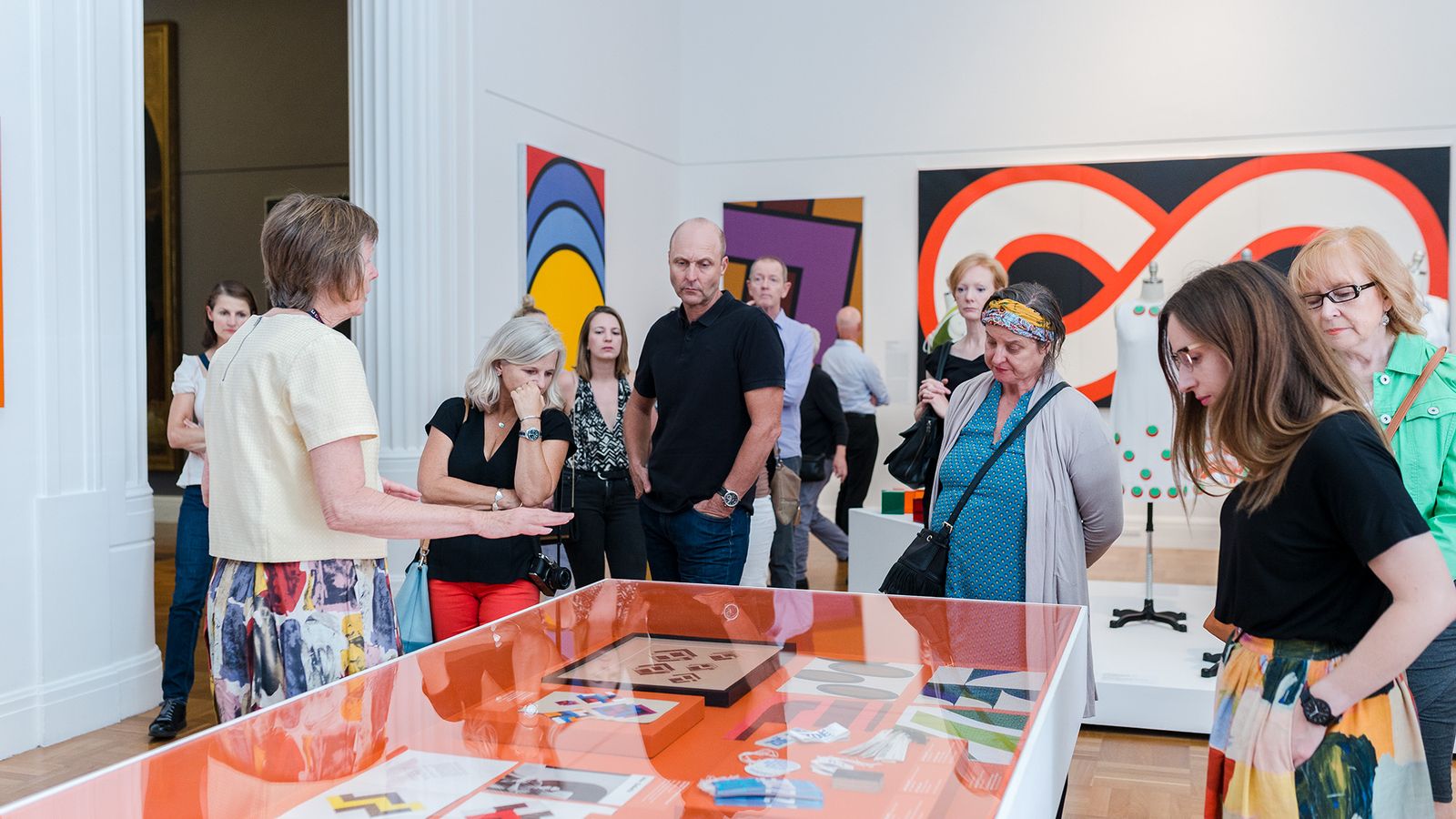 Group Tours
---
AGSA is temporarily closed in response to COVID-19. Read more
Group tours are available by arrangement and are a popular and intimate way to engage with the Art Gallery of South Australia.
We welcome group tour bookings from community, corporate and special interest groups. Our dedicated voluntary Gallery Guides will make your visit informative and entertaining by sharing their extensive knowledge of AGSA's collection and current exhibitions.
Groups may request:
collection tours
exhibition tours
special-interest topics
tours in languages other than English
Bookings and enquiries
Please read the Terms and Conditions before contacting the Bookings Office at bookings@artgallery.sa.gov.au or 08 8207 7035.
Please note, if your tour is related to a student, teacher or tertiary group, please contact the Education Office at education@artgallery.sa.gov.au or 08 8207 7033.
Tour fees apply and are subject to change.
One Gallery Guide will be allocated per 15 people. If group numbers increase, additional Guides may be allocated (additional fees will apply).
Tours are generally 45 minutes. Longer tours may be requested (additional fees will apply).
Three weeks' notice is required when requesting a group tour. Payment is required at least one week before your visit.
Tours are subject to Guide availability; AGSA cannot guarantee that all requests for tours will be granted.
The number of attendees must be confirmed and payment made in one transaction no later than one week prior to your visit.
Bookings are considered firm and no refunds on tour or any ticket fees will be made after payment is made.
View the terms and conditions of public entry and photography in the Gallery here.