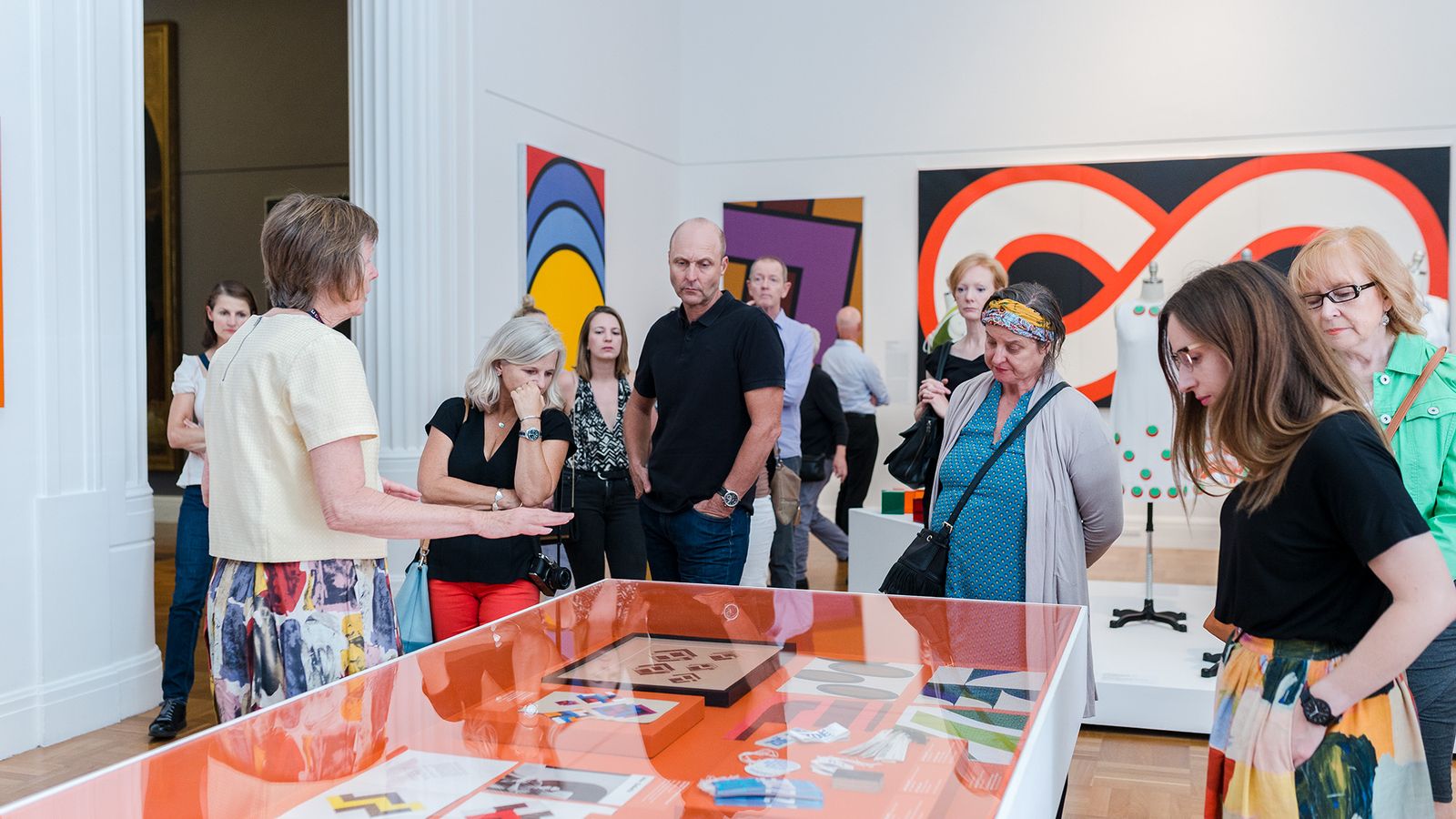 Group Tours
---
We are pleased to engage with community, corporate and special interest groups. Groups can book guided tours with our Gallery Guides to uncover current exhibitions, examine works in permanent collections or delight in special interest topics.
- Groups must not exceed 10 people per tour (groups exceeding 10 will require an additional Gallery guide to be booked)
- We ask visitors of AGSA to practice social distancing and we ask visitors who are unwell, or have experienced cold or flu symptoms in the last 14 days, to postpone visiting the Gallery until they are well again.
- AGSA is complying with capacity restrictions and with physical distancing as outlined with signage throughout the Gallery
- Three weeks' notice of tour date is required when requesting a guided tour
- Please provide group details, number of participants, requested tour topic and access requirements in booking email enquiry
Bookings
E bookings@artgallery.sa.gov.au
T 08 8207 7035
School Bookings
E education@artgallery.sa.gov.au
T 08 8207 7033
Tour fees apply and are subject to change.
One Gallery Guide will be allocated per 10 people. If group numbers increase, additional Guides may be allocated (additional fees will apply).
Tours are generally 45 minutes. Longer tours may be requested (additional fees will apply).
Three weeks' notice is required when requesting a group tour. Payment is required at least one week before your visit.
Tours are subject to Guide availability; AGSA cannot guarantee that all requests for tours will be granted.
The number of attendees must be confirmed and payment made in one transaction no later than one week prior to your visit.
Bookings are considered firm and no refunds on tour or any ticket fees will be made after payment is made.
View the terms and conditions of public entry and photography in the Gallery here.