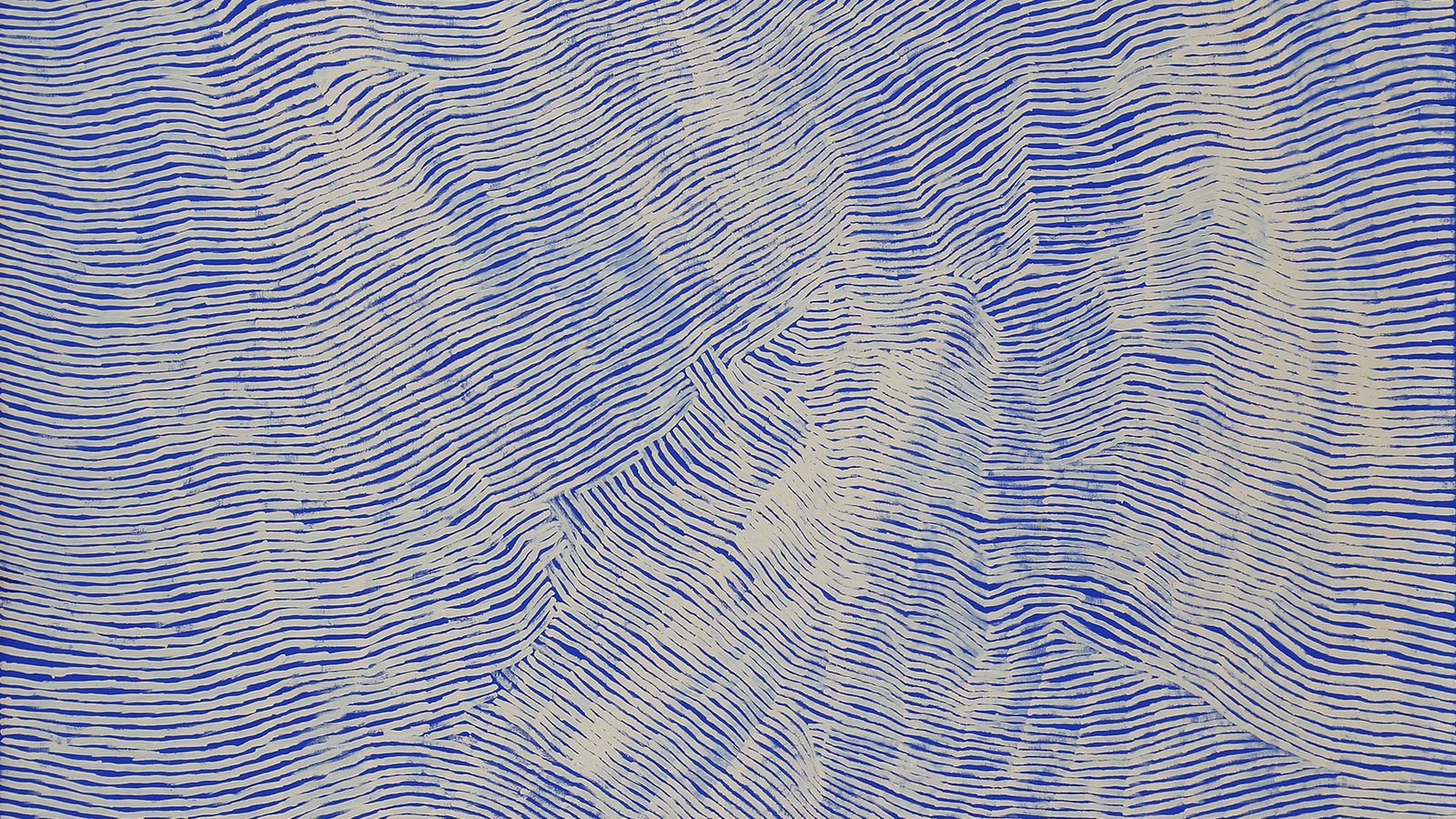 2019 Annual Appeal
---
Support us to acquire Eunice Napanangka Jack's Kuruyultu
2019 is the fiftieth anniversary of the establishment of the Members of the Art Gallery of South Australia, formerly known as the Friends of the Gallery. We invite you to join us in marking this important moment and celebrating the significant support of members over the past five decades.
The support of members has directly contributed to the acquisition of many works of art, developing our collection for the enjoyment of audiences past, present and future. In particular, there is a long history of members championing the collection of excellent works of contemporary Aboriginal art.
Now, to mark the fiftieth anniversary, the Gallery has the opportunity to build on this legacy by acquiring a stunning desert canvas, Eunice Napanangka Jack's Kuruyultu (2017). We hope you will consider making a donation to help us raise funds to acquire this work of art and support the Foundation.
A brilliant colourist, Eunice Napanangka Jack is a senior artist at Ikuntji Artists (Haasts Bluff), Northern Territory, the first art centre to support women artists of the Western Desert. Her subjects often represent the landscapes and bush plants from her Country around Lake Mackay near the WA-NT border while also incorporating traditional tjukurrpa (ancestral creation stories) and personal narratives. A central subject is her birthplace, Kuruyultu, a waterhole and an important tjukurrpa site.
With sinuous and shifting lines, her painting Kuruyultu vividly abstracts the sand dunes around her birthplace and evokes the vastness of her Western Desert homeland.
Kuruyultu will be Jack's first work to enter AGSA's collection.
By assisting with this acquisition, you will be supporting the Gallery, strengthening the collection for the benefit of future generations and expanding the Members' legacy as champions of Aboriginal art.
Donations are tax-deductible. Contributions of any size are welcome.
Phone:
If you would like to make a donation by phone please call AGSA Benefaction and Membership on 8 8207 7035.
Mail:
Please make your cheque payable to the Art Gallery of South Australia Foundation and mail to:
AGSA Foundation
North Terrace
Adelaide
SA 5000
If you have an enquiry please contact AGSA Benefaction and Membership on 8 8207 7035 or email members@artgallery.sa.gov.au
Eunice Napanangka Jack has twice been a finalist in the Telstra National Aboriginal and Torres Strait Islander Art Awards and her work was selected for the Desert Salon exhibition at TARNANTHI 2015. Her paintings are held in international collections and in Australia at the National Gallery of Victoria, the Museum and Art Gallery of the Northern Territory, Flinders University, the University of Tasmania, the Department of Prime Minister and Cabinet collection and numerous regional art galleries.
Acquisitions supported by AGSA members