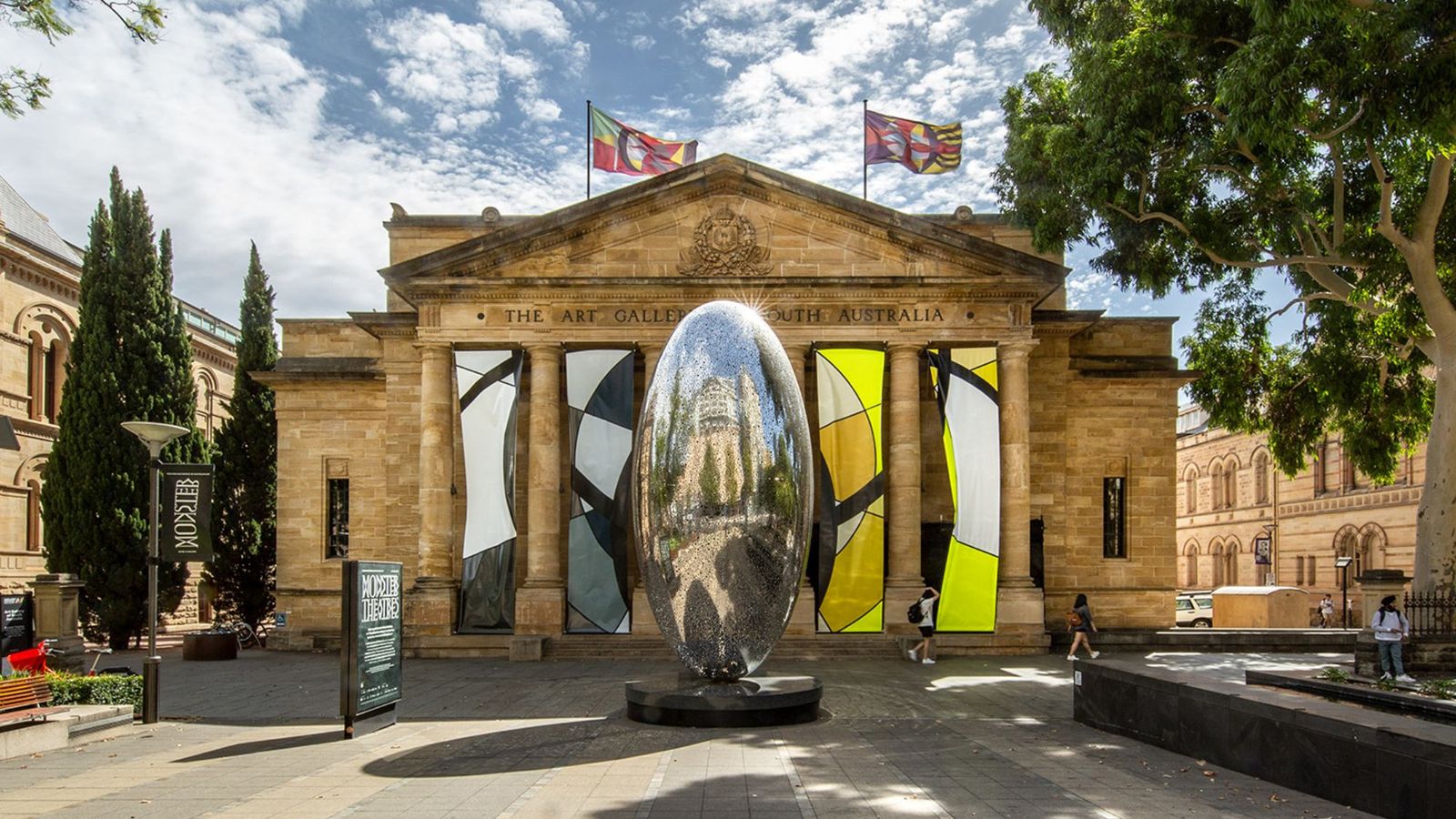 Guidelines for School Visits in Term 3 and Term 4
---
We welcome school groups for self-guided visits under the following guidelines:
Entry and exit will be from Fish Gates on the western side of the building
School bags are discouraged
Groups must be divided into smaller groups (15 people maximum in each group)
We ask while in the building that all schools practice good hygiene and social distancing from one another, Gallery staff and members of the public
Our Guided visits are currently suspended in term 3 and our Tuesday Lunchtime Talks are available as podcasts.
Guided visits may be available in term 4 in a limited capacity, however Guides can not be guaranteed. We ask that you are always prepared to self guide.
The Studio will remain closed for school visits during term 3, but it is open on weekends and during the school holidays (limited capacity).
The Studio will open to school visits in term 4 for Tarnanthi from 19 Oct 2020. We will be able to accomodate 20 visitors per session which includes supporting adults. This will mean dividing classes into smaller groups if they exceed 20.
This advice is subject to change based on advice from SA Government. Please check this page for latest information before visiting AGSA.
We have been developing our online resource pages to support you during a self-guided visit or lessons in the classroom and trust you will find the range of making and responding ideas useful and engaging. You can also bring artists into the classroom with a selection of artist videos.
AGSA Education are pleased to offer six different outreach opportunities for schools who are unable to visit the Gallery. One of our trained facilitators will visit your school and deliver a workshop that responds to works of art in the collection.