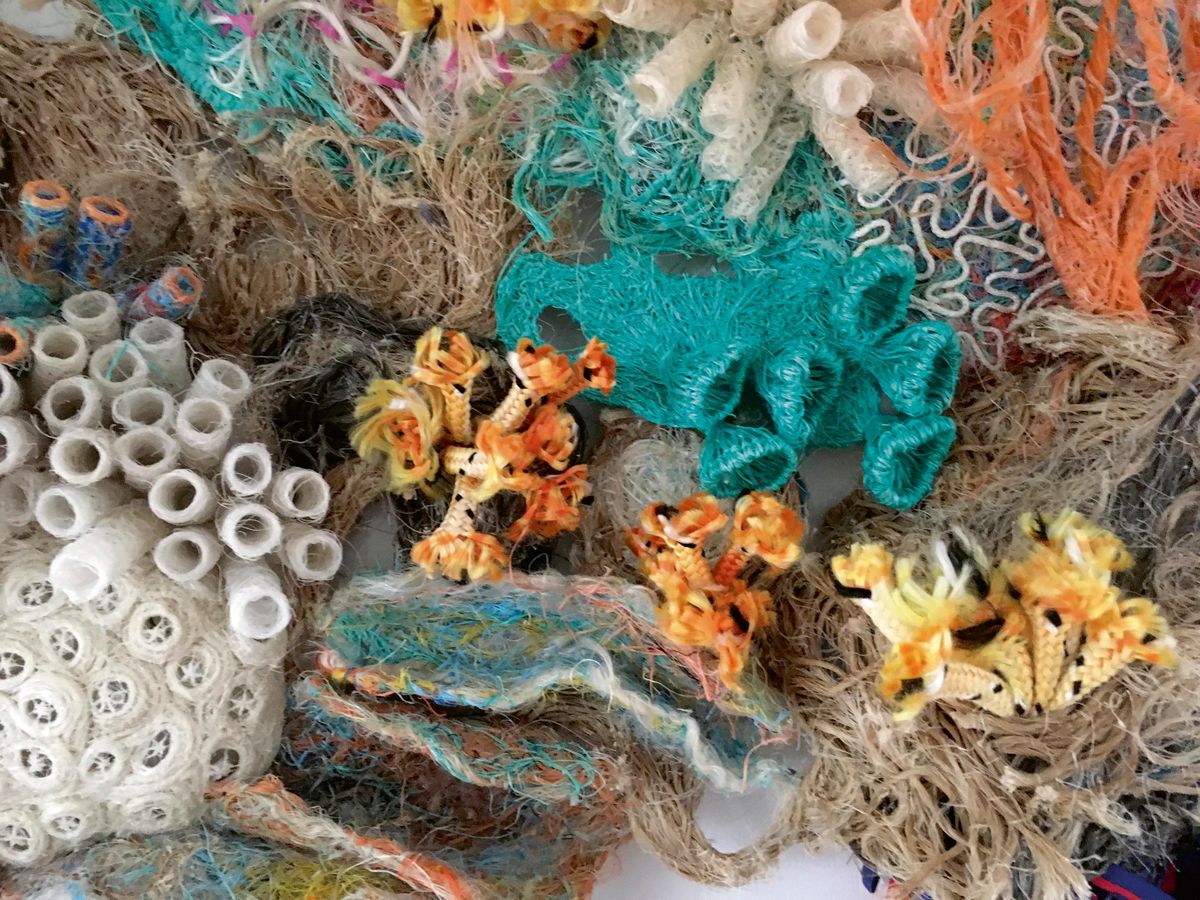 Making & Responding
---
Be an environmental storyteller
Create
Erub artists respond to an environmental problem that directly impacts upon their local area. Investigate an issue that is prevalent where you live. Watch The young man and the ghost net video. Make a series of puppets and stages, and perform a puppet show that communicates your local environmental story.
Extension
While Ghost Nets from the Ocean communicates the deadly destruction caused by the ghost nets, the act of making these works of art provides opportunities to exchange knowledge, transfer skills and work in collaboration with community members. The Tjanpi Desert Weavers from across the desert regions of Australia create figurative sculptures and vessels using dry desert grasses and other materials. Write a comparative essay titled 'Artists challenge us to understand and engage with the world' with reference to the Erub Arts collaborative and the Tjanpi Desert Weavers. Discuss and compare their use of materials, techniques, ideas and connection to Country.
Investigate the role of Indigenous rangers in other locations across Australia. In small groups, select a region and investigate the specific role of the rangers in this area. What are the main concerns in this region and how are rangers managing the impact? Write a letter to the Australian Government highlighting the benefits of continuing the Indigenous Rangers program throughout Australia.

Education Resource
See our Erub Arts education resource for more ideas for the classroom