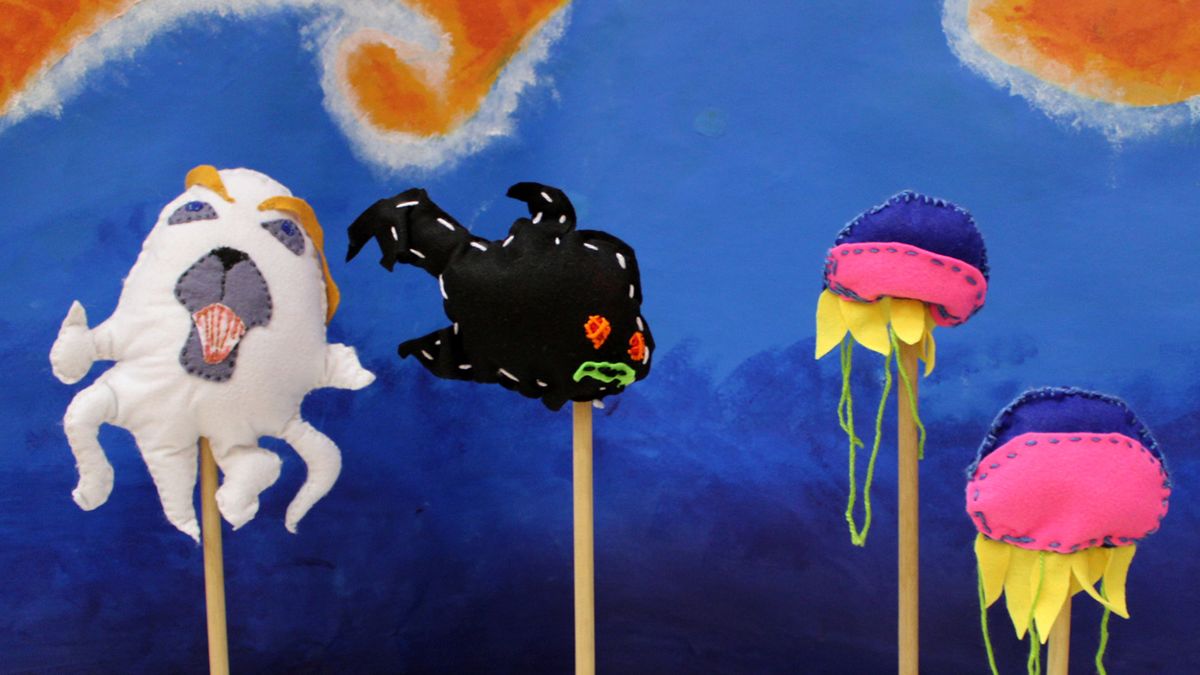 Year 8 Sculpture - Woodcroft College
---
Chimera felt monsters inspired by Julia Robinson
Inspired by Beatrice by Julia Robinson, Year 8 students created their own drawings of a variety of animals from land, sea and air.
Using these drawings as reference, students then made their own felt monster sculptures and positioned them in front of a painted backdrop depicting the imaginary environment that their monsters lived in.
These chimera felt monsters were exhibited in our 2020, 6 – 10 Art exhibition.
Watch
Julia Robinson Artist Talk

Neo Teen Talks: Q & A with Julia Robinson