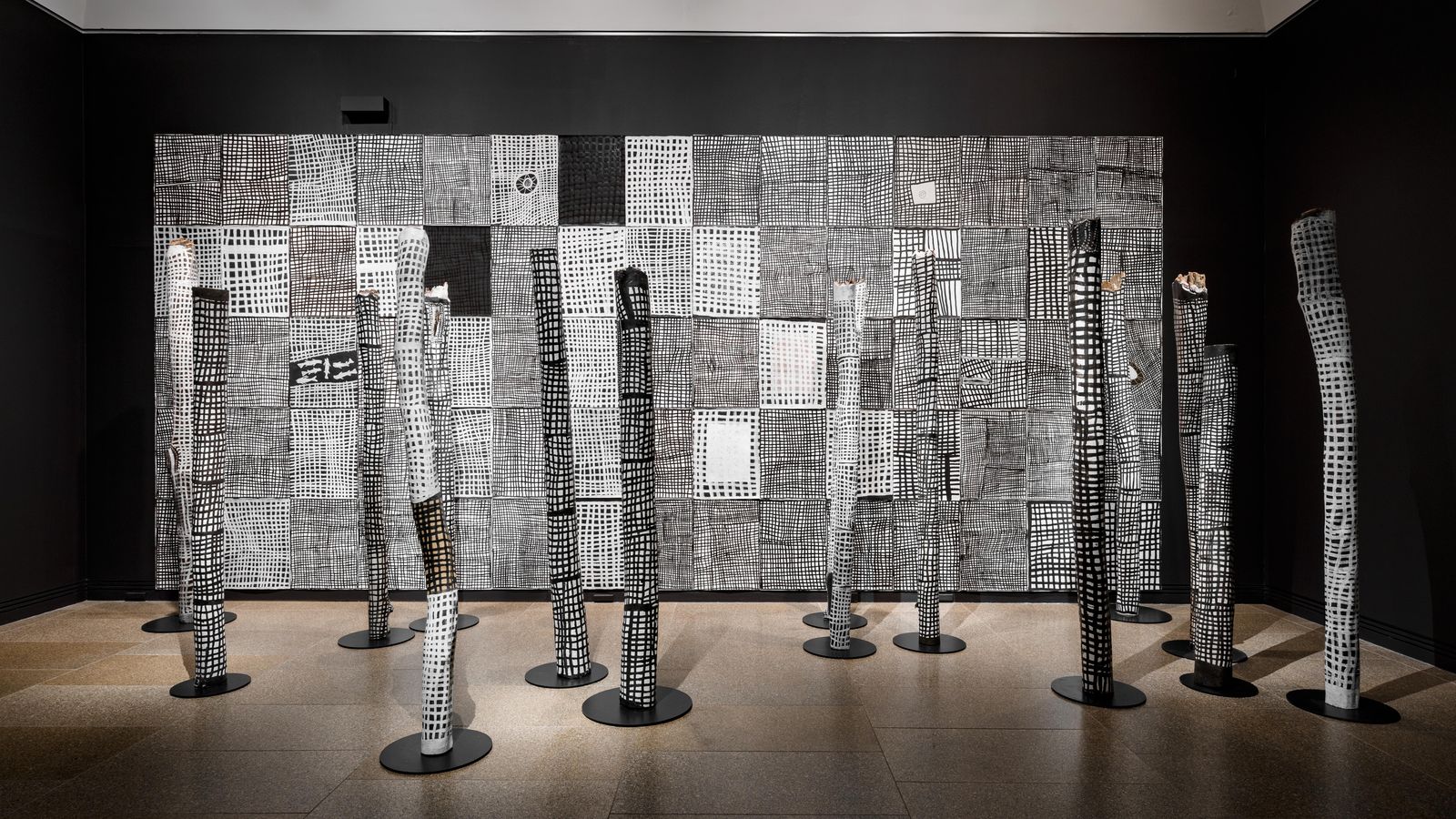 Noŋgirrŋa Marawili
---
Explore environment, place and colour
Leading Yolŋu artist Noŋgirrŋa Marawili was born in 1939 at Darrpirra, north of Djarrakpi (Cape Shield) and today lives in Yirrkala in north-east Arnhem Land. Using organic shapes, natural and synthetic materials, Marawili reflects her understanding of her culture, history and environment in her bark paintings, prints and larrakitj (painted hollow logs).
Documenting sites on Country, Marawili captures the atmospheric effects of wind, water and lightning using residual magenta ink from cast-off printer cartridges mixed with natural pigments.
Marawili also draws inspiration from Baratjala (a Madarrpa clan estate adjacent to Djarrakpi) where she camped as a child with her father.
Education Resources
Download our full Noŋgirrŋa Marawili resource for more ideas for the classroom