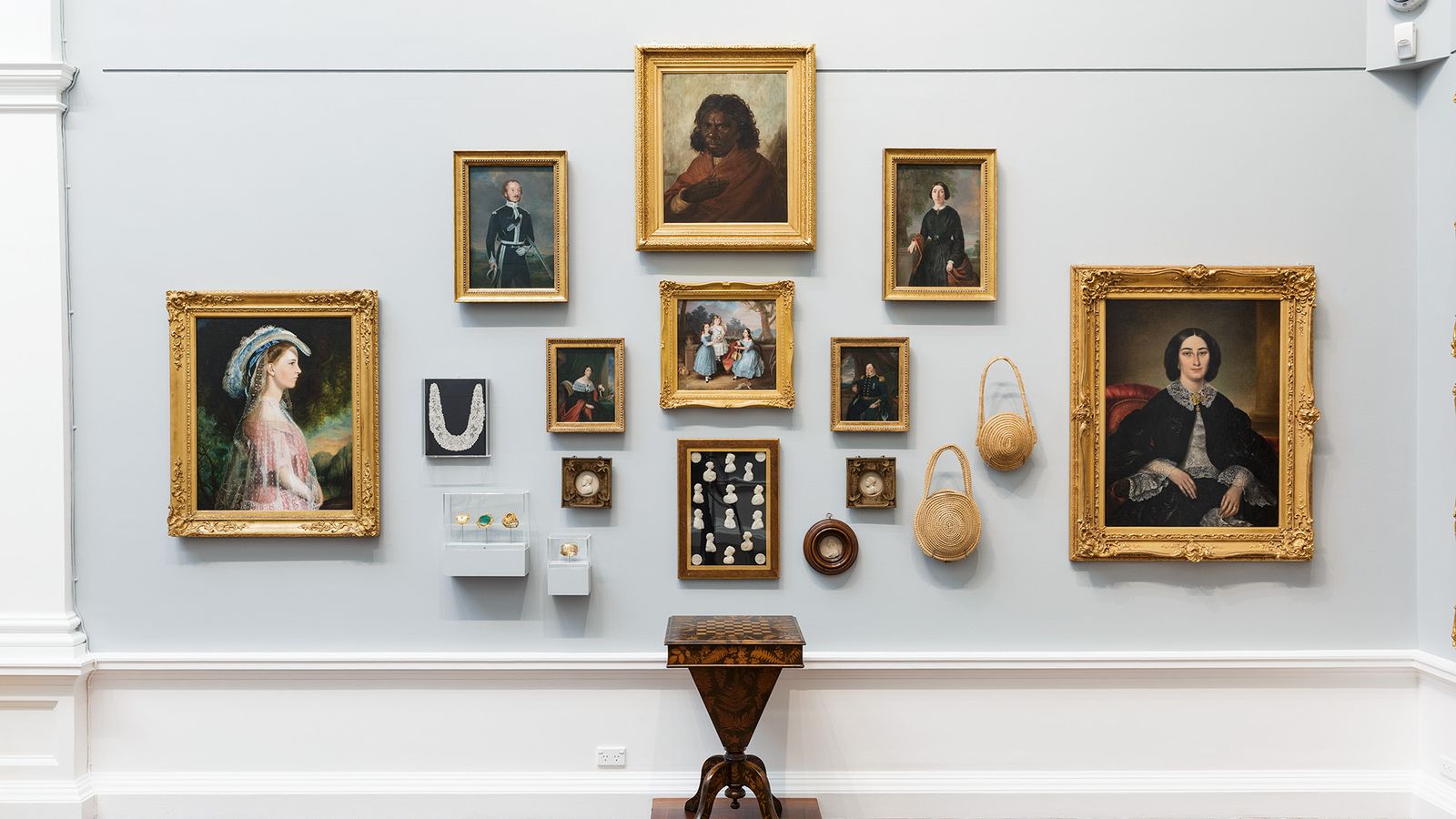 Thinking Critically: Australian History and Art
Ticketed
Radford Auditorium
$100 member, $110 non member, $70 TRT pre service educator
Recommended for Year 4 through to Year 10 history teachers.
---
This full day workshop will include curator talks featuring Australian works of art and hands on activities that can be adapted for the classroom. You will also take curiosity tour with our education staff, discovering alternative ways to practise critical thinking with your students.
History in Focus: Australian history through an art lens
Discover how works of art can be powerful tools in understanding Australian history. Hear from curators as they use works of art to discuss the nature of contact between Aboriginal and Torres Strait Islander Peoples, the impact of colonisation, and stories of migration, human rights and global influences that shaped Australia. This workshop will also include a hands-on session, providing you an opportunity to apply what you have learnt and develop alternative art and history lessons.
Critical thinking and the Collection
Works of art provide the ideal prompt for students to develop their critical and creative thinking skills. Discover ways you can use the collection to promote critical and creative thinking and encourage long looking, resulting in students actively engaging with works of art, with ideas and with each other.
Ticket price includes a set of Curiosity Cards.
Lunch and morning tea provided.
We are pleased to be able to offer a pre service/TRT price. Please only select this option if you are a pre-service teacher (with a University email address) or a temporary relief teacher. This helps us to keep the pricing fair for all educators and ensures costs of running the program can be covered.