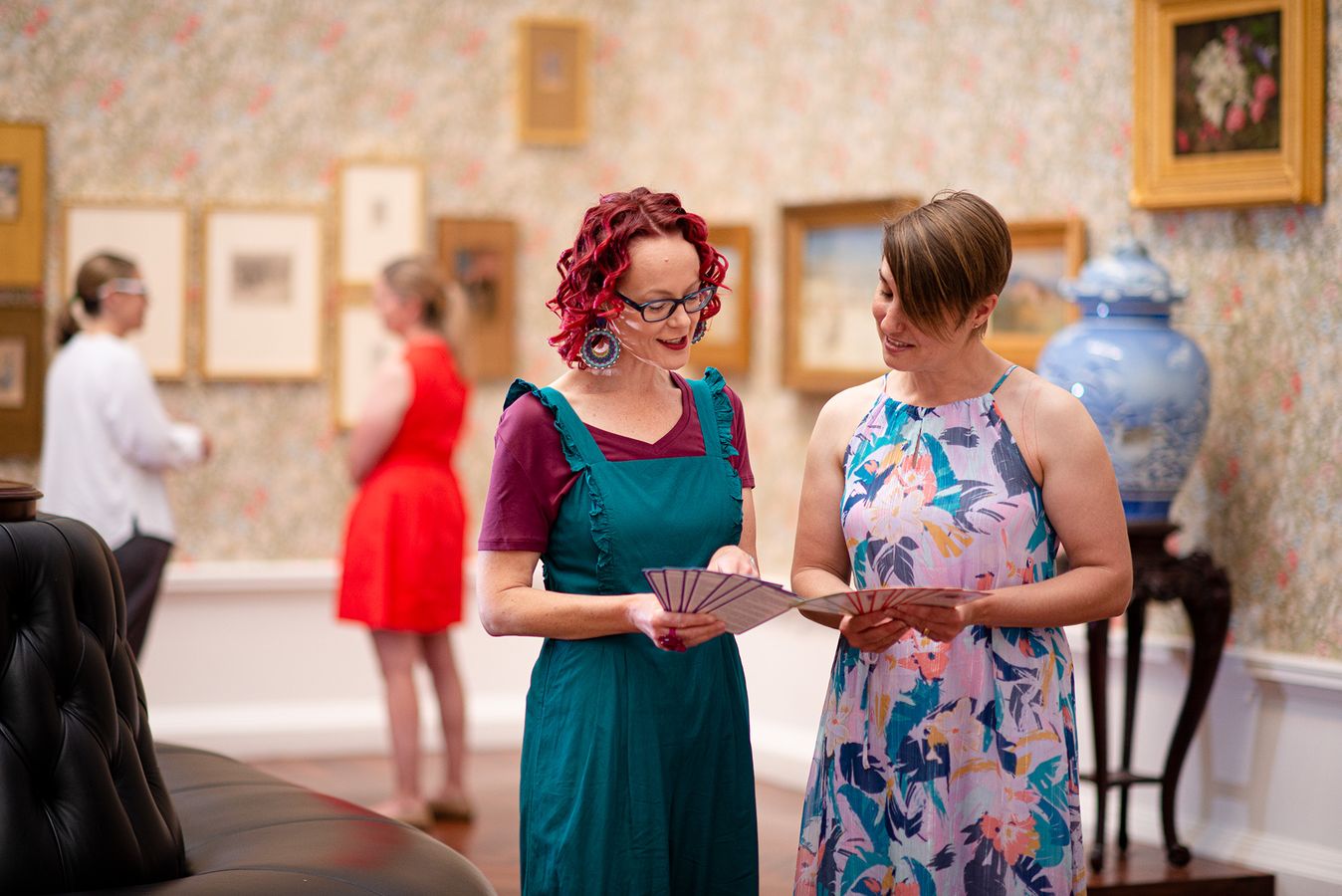 Maximising your visit with Art School in a Box #2
Ticketed
Radford Auditorium
$120 member, $130 non-member, $90 TRT or pre-service teacher
Primary educators
---
Discover how to use works of art as catalysts for teaching visual conventions
Weave a visit to the Gallery into your teaching programs across multiple learning areas. Learn strategies for engaging your students with works of art while in the Gallery and ways to extend this experience back in your classroom with post visit activity suggestions. You will learn how to respond to works of art in an appropriate way, use works of art as catalysts for teaching visual conventions and how to plan dynamic self guided visit.
Using the Gallery's new resource AGSA Art School in a Box as a framework, teachers will be shown different ways to structure a visit to Gallery or an art lesson in the classroom. The resource includes over 200 making and responding activities that can be used in response to any work of art. With a focus on art elements and principles, art history and art terms the resource is your one stop shop for embedding visual arts and design into any classroom.
This workshop is recommended for pre service teachers, early career teachers, any educators who are new to excursions or those in need of some alternative ideas for art lessons and self-guided sessions in the Gallery.
The schedule for the day will include:
Introduction to the AGSA Art School in a Box
Icebreaker hands-on making activities
Curiosity Card Tour demonstrating strategies for a self guided visit
Drawing in the Gallery highlighting ways to engage with works of art
Gallery tour with Dr. Lisa Slade and using artists as a starting point flowchart exercise
Unit planning with AGSA Art School in a Box (copies of each unit plan will be shared with all participants)
Wild Cards in the classroom session
Lunch and morning tea provided.
Ticket price includes a set of resource valued at $29.95
With current Government guidelines, places are strictly limited.
Please note schedule and presenters are subject to change.
The interchangeable format of the cards provides infinite combinations, rather than a text book which has a linear path. It's like inception - layers and lateral thinking
I am looking forward to sharing this resource and what I learnt during the workshop with faculty members and develop some really engaging units of work across junior and middle years
Highlights from 2020 Event
We are pleased to be able to offer a pre service/TRT price. Please only select this option if you are a pre-service teacher (with a University email address) or a temporary relief teacher. This helps us to keep the pricing fair for all educators and ensures costs of running the program can be covered.