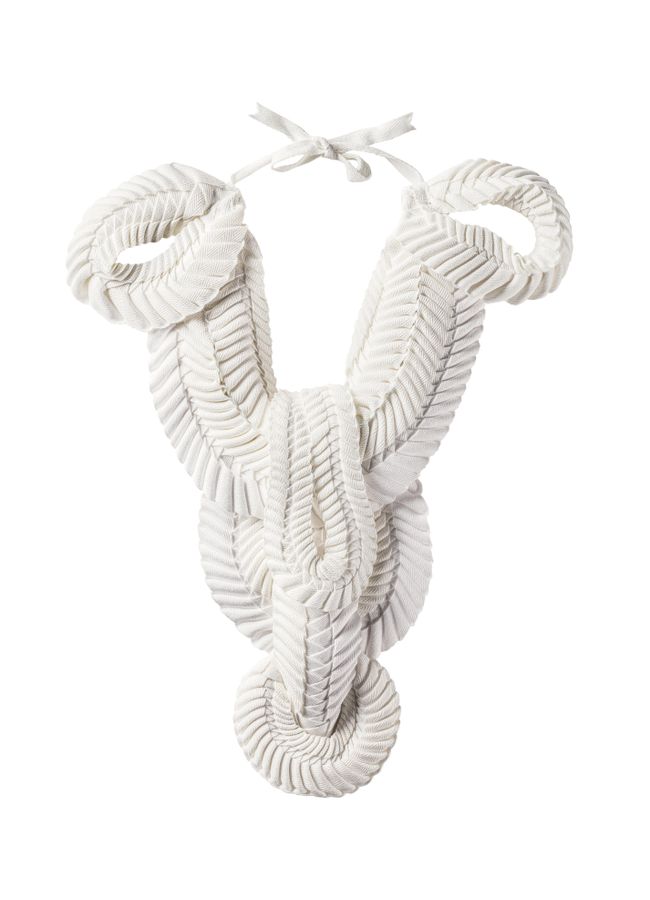 Aboriginal and Torres Strait Islander Art and Design in the Classroom
Ticketed
Radford Auditorium
$100 member, $110 non member, $70 TRT/pre-service
All educators
---
Led by Aboriginal artists, designers and curators, this workshop will provide all educators with insight into the way relationships between people, culture and country for Aboriginal and Torres Strait Islander peoples can be conveyed through works of art. The Education Team will also introduce teachers to a range of resources as well as our publication, Aboriginal and Torres Strait Islander Art in the Classroom.
This full day workshop will have a design focus, examining textiles and wearable art created by Aboriginal and Torres Strait Islander artists and designers, and will include a hands on workshop with artist Teagan Cowlishaw.
Lunch and morning tea provided.
See highlights from past workshops.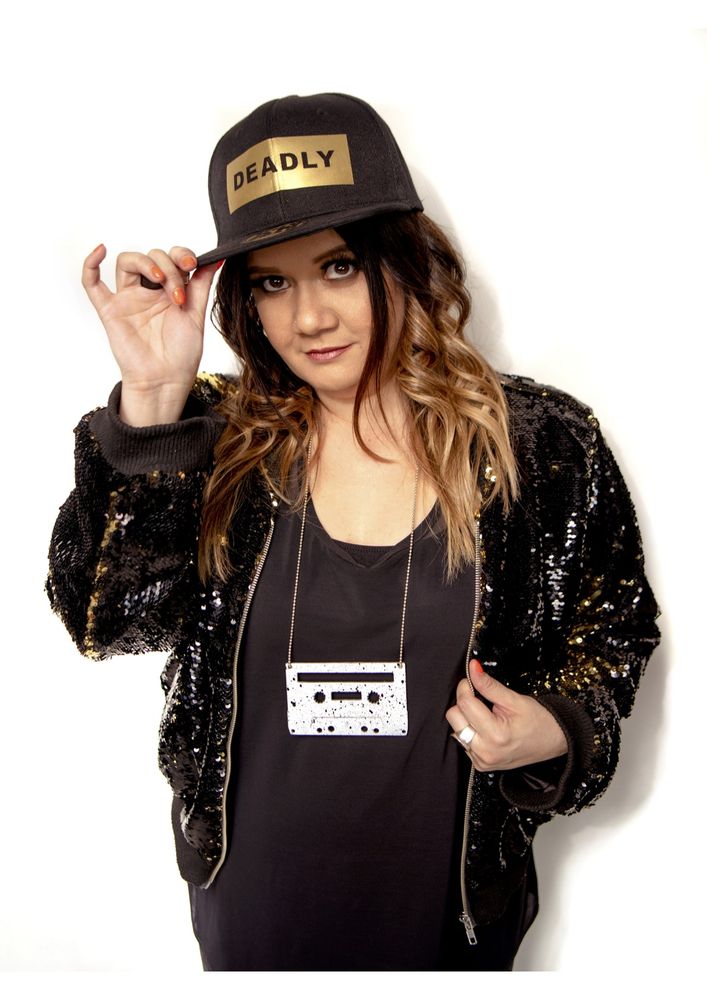 Teagan Cowlishaw's family kinship lies with Nyikina people and paternal connections are with Bardi and Nyul Nyul people on the Dampier Peninsular, WA. (Grandmother's ancestry - Family name: Hunter). She is also a descended from the Chinese Pirates of Shanghai (Grandfather's ancestry - Family name: Jan). Teagan was born and raised in Darwin, NT and grew up between Perth, Broome and Darwin through-out her teenage years. Her First Nations heritage has led itself to the naming of her label AARLI meaning fish, in Bardi language.
Cowlishaw is specilises in producing Contemporary Aboriginal paintings with mixed mediums and recycled materials on up-cycled canvas. At a young age, she witnessed the emergence of the Indigenous fashion industry, through designs by Ron Gidgup, Lenore Dembski and Linda Jackson. These fashion designers continue to inspire her. Participation in the Australian Indigenous Fashion Design Week Program at the Whitehouse Institute of Design in 2013, was a catalyst for her to transition from visual art to textiles and fashion. In 2015 she was recognised for her leadership skills and participated in the British Council ACCELERATE: Indigenous Leadership Program.
A career highlight for Cowlishaw include being part of the event production at the 2019 Darwin Aboriginal Art Fair and being selected as the Producer alongside Grace Lillian Lee of the 2019 'From Country to Couture' fashion performances including the official launch of the Gorman x Mangkaja collection.
Major milestone is being selected as part of the designers to be showcased as part of 2020 Piinpi contemporary fashion exhibition at Bendigo Art Gallery held from 31 Oct to 17 Jan 2020. Featured in the Blak and Deadly section and being acquired as part of the national survey for the gallery archives.
---
We are pleased to be able to offer a pre service/TRT price. Please only select this option if you are a pre-service teacher (with a university email address) or a temporary relief teacher. This helps us to keep the pricing fair for all educators and ensures costs of running the program can be covered.