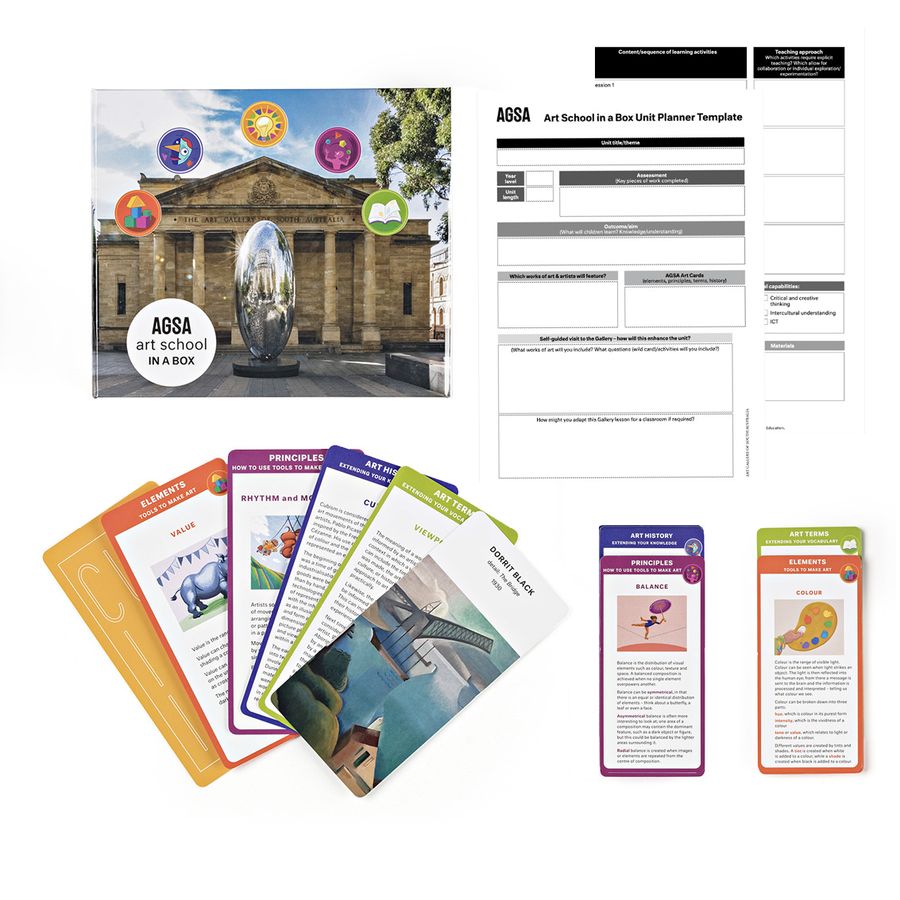 Maximising your visit with Art School in a Box - Online edition
Ticketed
Online
$50 member, $60 non-member, $40 TRT or pre-service teacher
Primary educators
---
Weave a visit to the Gallery into your teaching programs across multiple learning areas. Learn strategies for engaging your students with works of art while in the Gallery and ways to extend this experience back in your classroom with post visit activity suggestions. This workshop is suitable for those who are new to excursions or for teachers in need of some alternative ideas for facilitating self-guided sessions. Linked to the Australian Curriculum, this session and the AGSA Art School in a Box Resource is the ideal companion for any visual art class across the county.
Using the new resource AGSA Art School in a Box as a framework, you will be shown different ways to structure a visit to AGSA or an art lesson in the classroom. The resource includes over 200 making and responding activities that can be used in response to any work of art. With a focus on art elements and principles, art history and art terms the resource is your one stop shop for embedding visual arts and design into any classroom.
Ticket price includes a set of resource valued at $29.95, if you secure your ticket prior to Monday 28 June 2021 the resource will be posted to you.