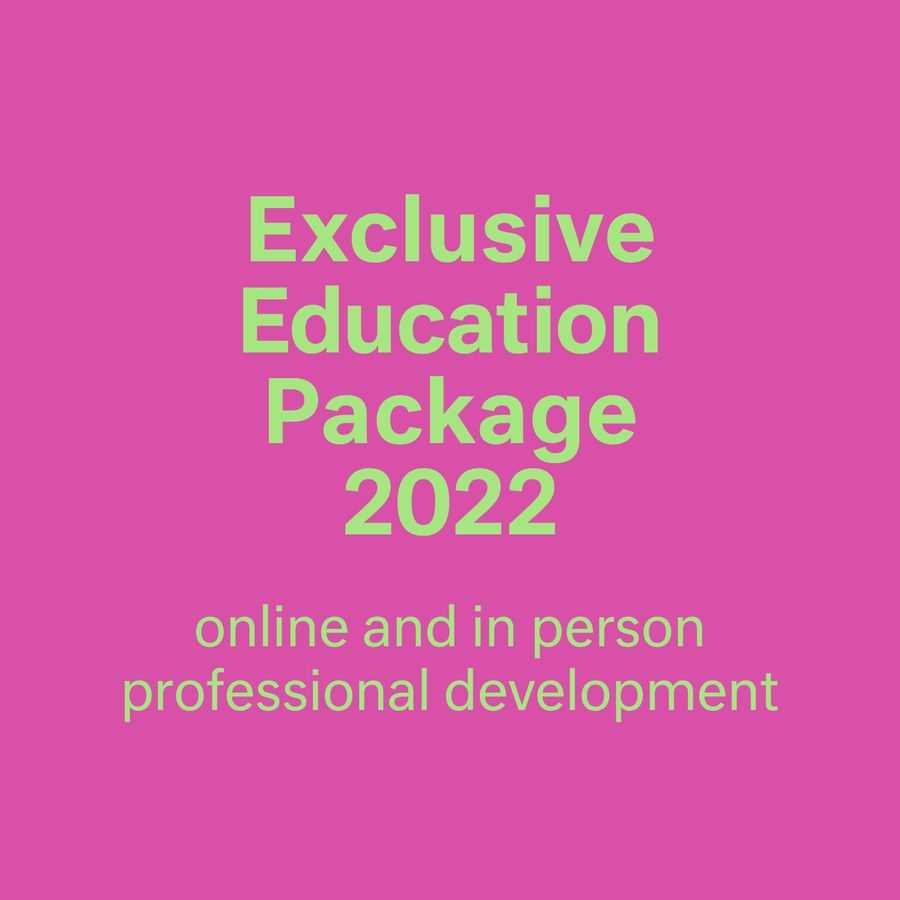 2022 Educator Package
---
Includes up to 26 hours of professional development
Secure your place at our Educator Events in 2022 by purchasing our educator package, which includes membership to the Gallery and a complimentary copy of Tarnanthi: Make and Create.
Due to Government Guidelines, capacity is limited at our events and as such only 20 packages will be available for purchase, book now to avoid disappointment.
You will receive a guaranteed place at the following events:
Online Come make with us #1
Friday 11 Feb, 5-7pm

Educator Briefing 2022 Adelaide Biennial Australian Art: Free State
Wednesday 9 Mar, 5 - 7pm

Curators and the Collection: To Dot or Not to Dot
Saturday 14 May, 9am - 11am

Online Come make with us #2
Friday 20 May, 5-7pm

Curators and the Collection: What's in a Face?
Saturday 18 Jun, 9am - 11am

Educator Briefing: Archie 100 & Robert Wilson
Wednesday 13 July, 9am - 11am

Online Come make with us #3
Friday 26 Aug, 5pm - 7pm

Educator Briefing: Nalini Malani and Collection
Wednesday 9 Nov, 5pm - 7pm
The package also includes:
This totals up to 26 hours of professional development.
$395 (Total value $525)
The Educator Package is to be allocated to one individual. Events can not be shared or split between multiple participants. No substitutions if you are unavailable to attend.
You will be sent an email shortly after your purchase itemising your events for the year. Please ensure you enter these dates and times into your diary. Reminder emails about an event are generally only sent if an event has reached capacity and we have a waitlist. To ensure you get the most value from your purchase, we recommend attending every event.
You will be contacted by our education team for your half/full day workshop preference, please respond by the end of January to guarantee your preferred choice.
Event details are subject to change and you will be notified via email of any such changes. Please ensure your contact details are correct. If you do not receive your confirmation email please get in touch or check your junk folder.
Due to Government guidelines capacity is limited at our events. If you are unable to attend, please let the Education Team know via education@artgallery.sa.gov.au for catering and room capacity purposes.
If you have any queries regarding event details see the website or follow us on Facebook or Instagram @agsa.education.