Melrose Wing of International Art:

Self-Guided Audio Tour




Work

4

of 17
---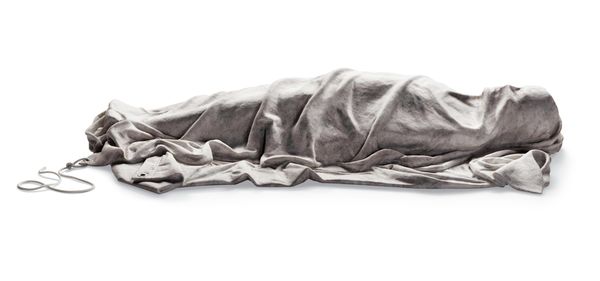 Alex Seton
My concerns will outlive yours
In the tradition of the great Italian Renaissance sculptors such as Michelangelo and Leonardo Da Vinci, Alex Seton transforms hard and unyielding stone into soft drapery and nuanced form. Whereas the Renaissance masters sought to evoke the solemnity of classical antiquity, the Sydney multidisciplinary artist has turned his attention to important contemporary socio-political issues. Seaton, a graduate of the College of Fine Arts, at the University of Sydney, has received numerous awards and residencies in Australia and overseas, and has spent significant periods of his career studying Renaissance marbles in Italy. Seton grew up in the Southern Highlands of New South Wales and it was there that he first came across the abandoned Wombeyan marble quarry; he credits this early connection to the stone with inspiring his love of marble sculpture.
Exquisitely carved from a single block of marble, this work represents a dead young boy shrouded in a flag. The sculpture embodies deep emotion and immediately conjures representations of the dead and shrouded Christ from religious iconography. Yet, Seton's work remains decidedly contemporary – situated in the here and now.  It evokes memories of the senseless loss of life  that was occurring during the War in Afghanistan at the time it was created, triggered a decade earlier by the September 11 terrorist attacks of 2001.
The title of the work, My concerns will outlive yours, points not only to the lineage of sacrifices made in the past but to the perpetuation of martyrdom – with continuing generations  surrendering their lives to an inherited cause.