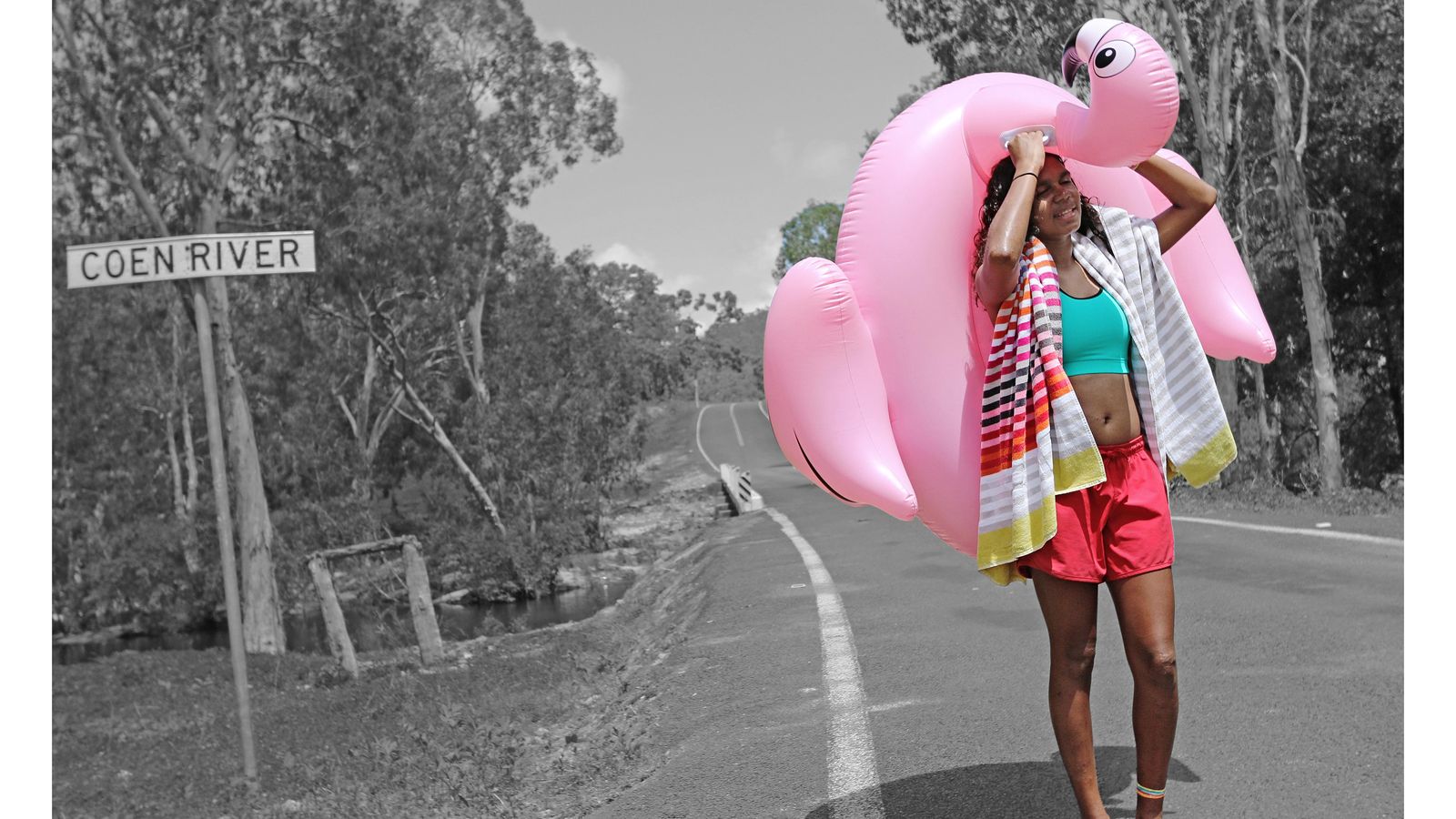 Tarnanthi 2020 Media Portal
---
AGSA's annual celebration of Aboriginal and Torres Strait Islander Art
2020 will see two exhibitions of Tarnanthi celebrated across the globe. AGSA's focused Tarnanthi exhibition, Open Hands highlights how the creativity of First Nations women artists forms a vital cultural link in sharing knowledge across generations. The exhibition includes mother-daughter collaborations and features diverse works in a range of mediums from 87 artists from across Australia and will open at the Art Gallery of South Australia from Friday 16 October.
In a first for Tarnanthi, a major exhibition of new works by thirty-four artists from the Anangu Pitjantjatjara Yankunytjatjara (APY) Lands will tour to France in October. Presented in collaboration with APY Art Centre Collective, Kuḻaṯa Tjuṯa which features paintings, photographs and an installation of wooden and bronze spears and tools, will occupy an entire floor of the Musée des Beaux-Arts in Rennes, capital of the Region of Brittany. The Kulata Tjuta exhibition is a significant celebration of APY artists from across the globe that was borne from the
Key Dates
Media Preview
Thursday 15 October, 10.45am arrival for 11am start.
Parking available. RSVP essential
15 October, Online 6pm ACDT
In light of the restrictions announced on Wednesday 18 November in South Australia, we have made the difficult decision to cancel the Tarnanthi Art Fair in Adelaide from 4-6 December. Stay connected for updates on a Tarnanthi Art Fair digital platform.
Tarnanthi: Open Hands Exhibition Season
16 October 2020 - 31 January 2021
Video Portraits by Closer Productions
Sonja and Elisa-Jane Carmichael

Naomi Hobson

Ernabella Arts
Tarnanthi Art Fair, 4-6 December 2020
A curated display of selected works for sale, handpicked by community-run art centres to highlight established and next-generation artists.
Tarnanthi at a glance 2015 - 2019
1.3 million people have attended Tarnanthi exhibitions and events
Nearly 4,000 Aboriginal and Torres Strait Islander artists have been supported to create and exhibit their works of art
20,000 people have attended the Tarnanthi Art Fair
$3.4 million in art sales has been generated through the Tarnanthi Art Fair, with all money going directly to artists and art centres
Nearly 23,000 students and teachers have attended Tarnanthi exhibitions at AGSA, fostering generational change towards cultural understanding and reconciliation
Media Contacts
Lindsay Ferris
Head of Communications
E ferris.lindsay@artgallery.sa.gov.au
T 0405 046 116
Letti Koutsouliotas-Ewing
Communications Officer
E k-ewing@artgallery.sa.gov.au
T 0452 233 350