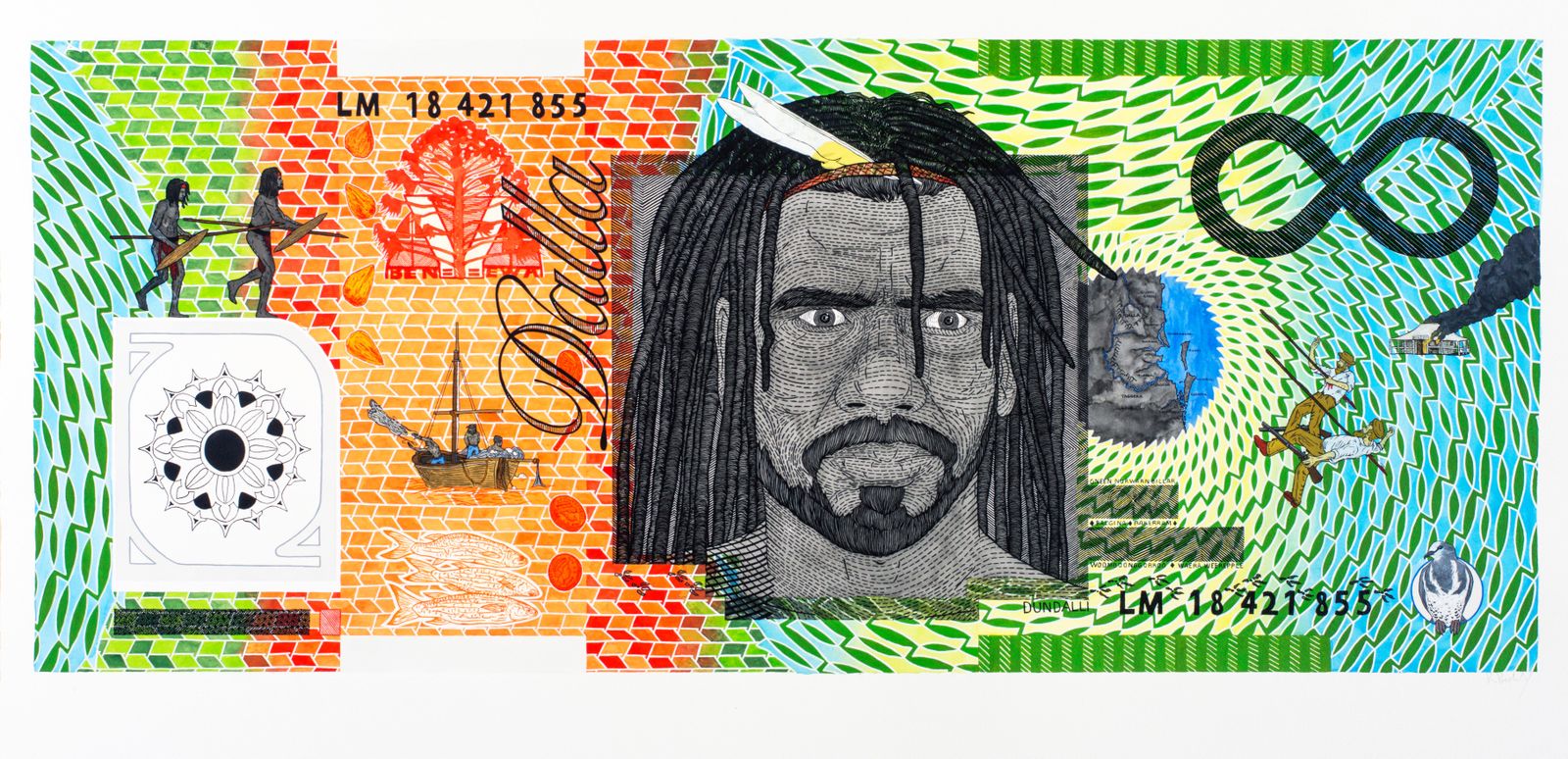 Tarnanthi 2019 Media Portal
---
The largest festival of its kind, Tarnanthi 2019, will feature over 1000 artists from the length and breadth of the continent, with exhibitions at the Art Gallery of South Australia and close to 30 partner venues, as well as an art fair showcasing hundreds of artists from around the country.
The word 'Tarnanthi' (pronounced TAR-nan-dee) comes from the language of the Kaurna people, the traditional owners of the Adelaide Plains. It means to come forth or appear – like the sun and the first emergence of light. Tarnanthi presents the forefront of contemporary Aboriginal and Torres Strait Islander art from across the country and provides an energised platform for artists to share important stories as new light is shed on their practice.
Tarnanthi 2019 at a glance
- Over 3,000 guests visited Tarnanthi exhibitions at AGSA on the night of the launch and a further 15,000 attended AGSA across the opening weekend, double the Gallery's usual weekend attendances. (Tarnanthi partner venue attendances are yet to be added to this figure).
- The Tarnanthi Art Fair achieved over $1.2 million in sales, an increase of 36% from 2018. Art Fair attendances reached 6,500 (15% up from 2018).
- $32,000 was raised through the Ryan Presley's Blood Money Currency Exchange exchanged $AUD 32,000 worth of Blood Money with all funds raised being donated to youth Aboriginal youth programs Arts Ceduna and Kaurna Warra Pintyanthi.
Tarnanthi Opening Weekend Program
Key Dates
Tarnanthi Launch | 6pm Thursday 17 October 2-10, AGSA Forecourt, North Tce | FREE
Tarnanthi Art Fair | 18-20 October 2019 | FREE ENTRY
Tarnanthi | 18 October 2019 – 27 January 2020 | FREE ENTRY
Tarnanthi at a glance | 2015 - 2019
3,827 Aboriginal and Torres Strait Islander artists have exhibited their work at AGSA and partner venues
744,858 people have attended Tarnanthi exhibitions and events - with attendance expected to exceed 1 million people by the time Tarnanthi 2019 closes
$62.97 million of economic expenditure has been generated
20,000+ people visited the Tarnanthi Art Fair, generating close to $3.5 million in sales
1,500+ artists from across Australia have been represented at the Tarnanthi Art Fair
Tarnanthi is presented in partnership with BHP and with the support of the Government of South Australia.
Media contacts:
Lindsay Ferris Communications Manager, Art Gallery of South Australia
Ferris.Lindsay@artgallery.sa.gov.au | +61 8 8207 7156 | +61 405 046 116
Kym Elphinstone Articulate PR | kym@articulatepr.com.au | +61 421 106 139